Right, I am sure you are wondering how come I have recipes back to back with discarded parts of vegetables. Well, I always have taken care to see if I can use produce to its best. To tell you the truth, I have a huge collection of recipes that I do make with them. Plus it is always been the way so in hardly think of it as a chore.
Using up the orange peels
Oranges and bananas are perhaps the two fruit that we go through in our house very quickly throughout the week. Of course, the banana peels are loved by my vermicompost bin but orange peels pile up so quickly as well. Knowing that they are rich in vitamin A , Folate, B6 and calcium I really don like the idea of them ending up much in the bin, but, there is only so much peel I can zest and there are no takers in my house for candied ones. So need a come around with one that I am sure will get consumed especially in these winter months for that extra preventive protection. 
Instant pickle
Since my household loves instant mango pickle, apple pickle the instant pickle was the way to go to get these orange peels to the easily edible state.
Try these instant achar recipes as well
Since I planned to use this pickle with sattu parathas this week, added in some sliced onions too. I wanted that laccha pyaaz feel as well. 
Here is the recipe for Sattu paratha 
The zesty feel of the orange peel neutralized the sharp bite of the red onion and that was refreshing g combination together with the heat from the chillies. The achar flavours are amalgamated by the hot oil poured over them. The flavour that the oil carried was amazing as well.
Save this recipe and you can use it as and when you get some orange peels. Hope you like it.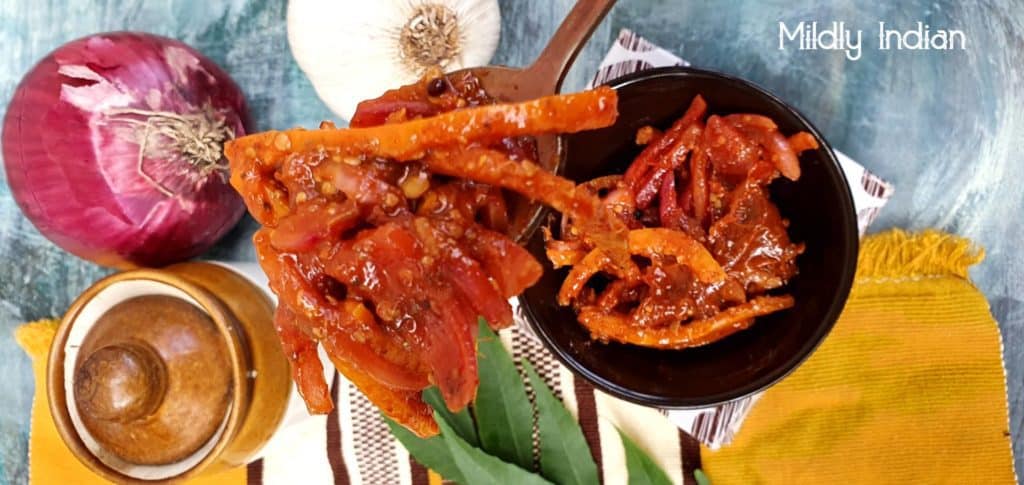 The ingredients in this recipe being orange peels and onions, they are the perfect fit for this month's A to Z challenge. The bloggers of this group work on creating a collection of recipes, based on the alphabetically chosen ingredient. This month we are working in the alphabet O with ingredients like olives onion, oregano, oranges, olive oil etc. These challenges are exciting to create new recipe profiles and enhance each other's culinary creations.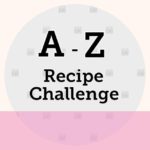 Hope you enjoy our inspirations and share your creations too.
Follow us on Pinterest or Instagram to keep in touch. Stay safe and see you soon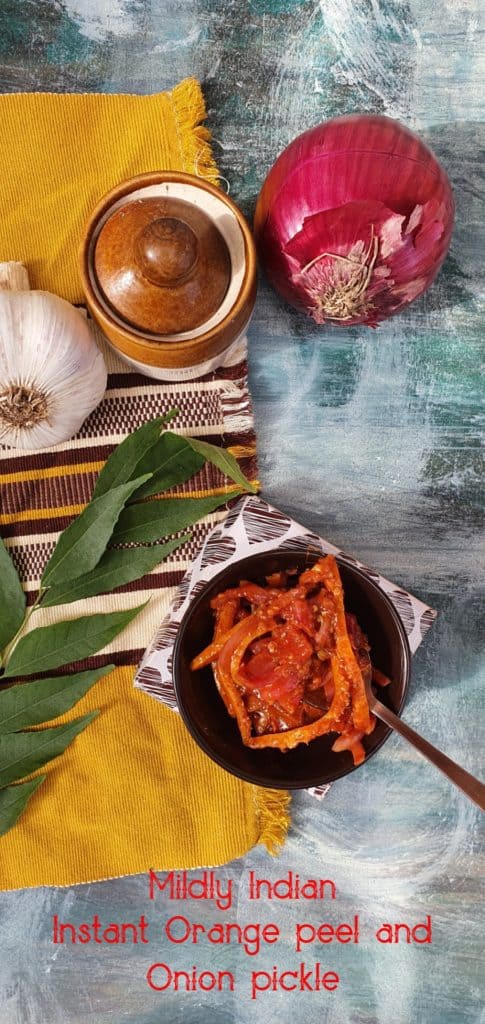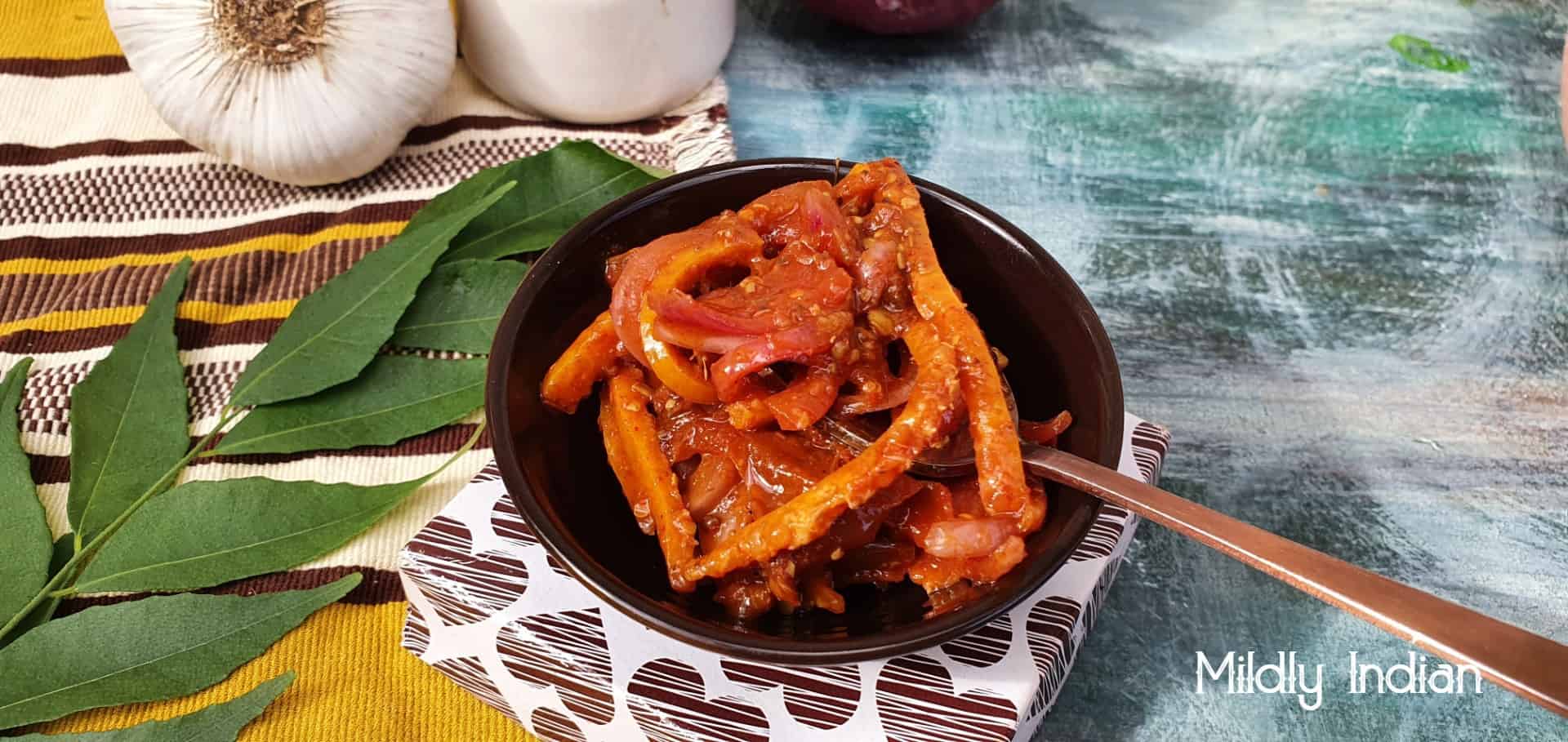 Orange peel and onion pickle
Instant pickle with no waste of the orange peels
Ingredients
1/4

cup

orange peel

sliced thin

1/4

cup

red onion

sliced thin

3

cloves

garlic

thinly sliced

3

tbsp

Lemon juice

salt to taste

1/8

tsp

fenugreek powder

1/4

tsp

mustard seeds

crushed

1/8

tsp

Asafoetida

2

tbsp

red chilli powder

1/4

tsp

turmeric powder

4-5

curry leaves

4

tbsp

Sesame oil
Instructions
Wash clean and slice thinly the onion and the orange peel and add to a mixing bowl.

Clean and thinly slice the garlic to the bowl and toss well.

In a small pan heat the oil on a low heat.

Add the asafoetida, mustard seeds, fenugreek seed powder and chilli powder allow it to release a strong aroma.

Remove from heat and add the curry leaves and turmeric powder.

Pour this hot achar mix over the onion and orange peel mix.

Mix in the salt, lemon juice.

Mix the achar well and keep for 5 minutes.

The pickle is now ready to serve
Notes
Clean the orange peel well before using. If you have access to peel which are from farms that do not spray pesticides on the fruit, use them as they are safer.