Summer is around the corner here. It is time to clear up a couple of shelves of the freezer and fill them up with popsicles, kulfi, frozen yoghurt, ice blocks, nice cream and sorbet. I love the ease of these cold treats. It is totally worth a couple of moulds you have to invest in.
When it comes to the nutritive value of the cold treats, I start thinking. Many a time my kids will make that a total dinner. So need to keep in mind their growing needs too.
Similar recipe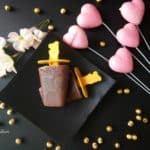 The red bean iceblocks idea originated…
The idea originates from the popsicle stores in Penang. They always have a durian,  a jackfruit, a mango and a red bean flavour. I had always stepped back from trying the red bean till one fine day, that was the only one handed over to me. Reluctantly I did try it. Wow… I wished I had tried it earlier. It had the creaminess, not the usual beany flavour and quite tasty. From then I ditched my regular fruit flavours for red bean iceblocks whenever I had the opportunity. Here is my inspired version of those lovely memories sans the coconut cream.
Similar recipe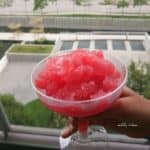 This ice blocks recipe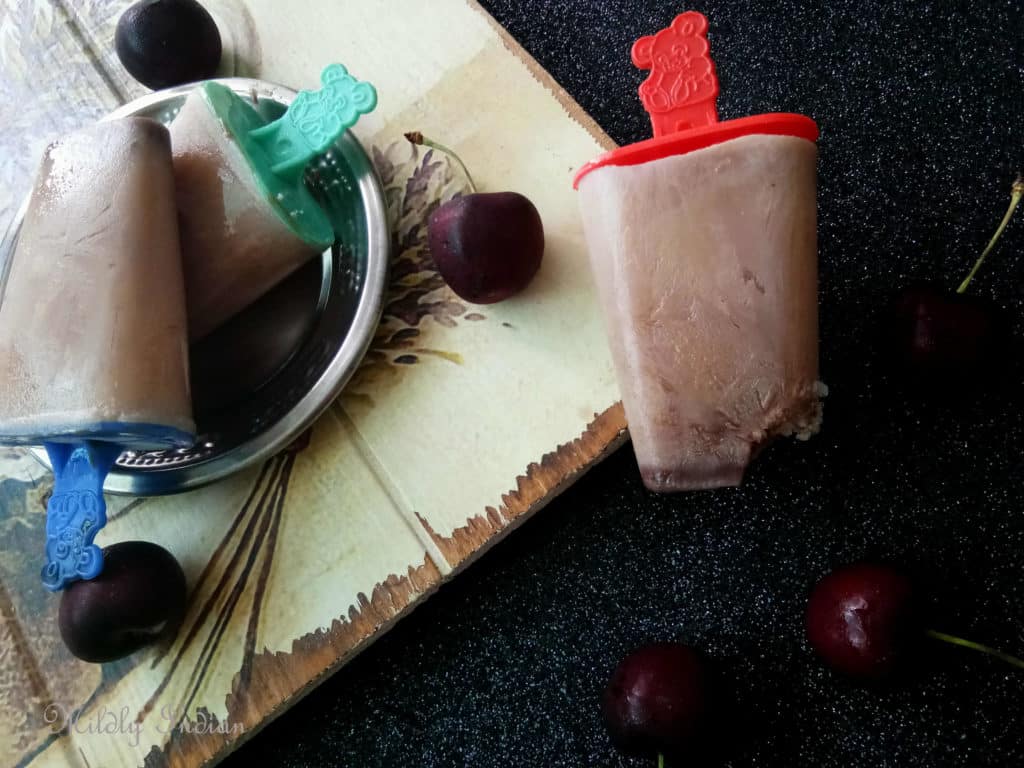 As I have hardly seen the red bean flavour since I moved, missed it. Adding a few sweet cherries with the combo really heightened the flavour and removed even the slightest hint that it can be a bean based one. The palm sugar (yes, I found Gula Melaka!!!) added gave the sweetness and added to the chocolate like colour.
Similar recipe
This is a red bean 
ice blocks
are the one  I am going to hold on to this summer. I have pitted and frozen some cherries too. Do let me know when you try and if you vary the berries added. If you can't get "Gula Melaka" the next best bet is brown sugar. Try this protein-rich, yummy, literally sinless dessert popsicle.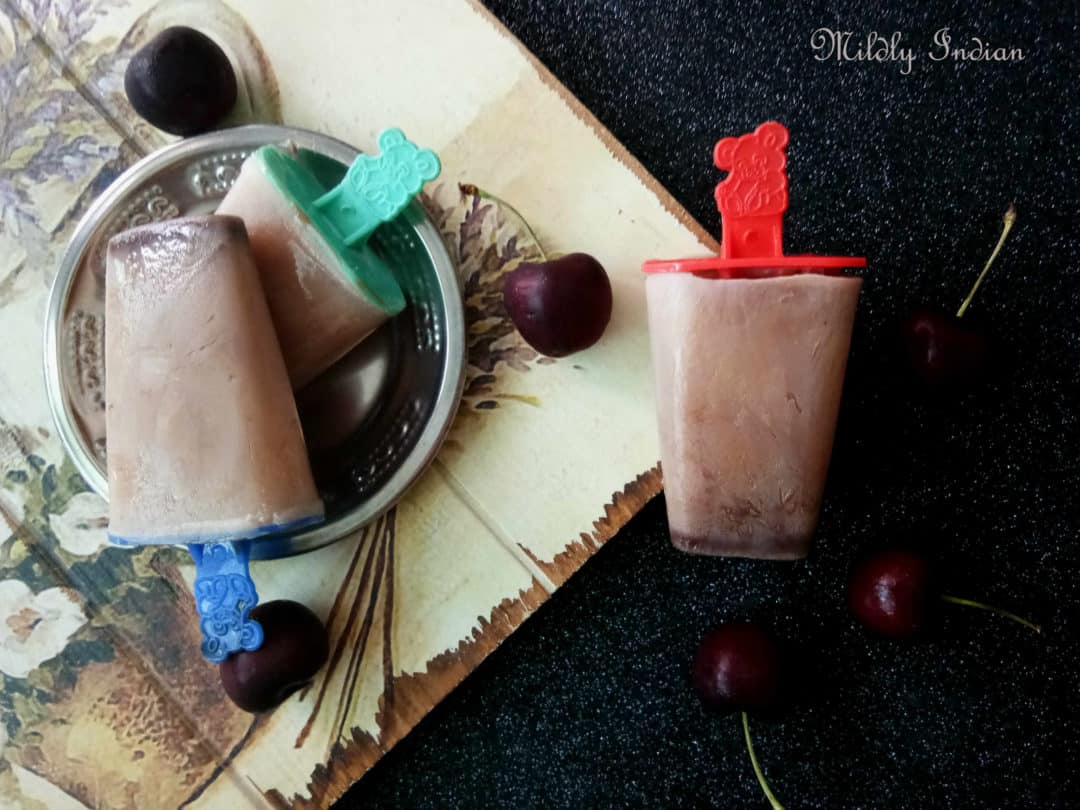 Red bean and cherry iceblocks
Perfect summer treats
Ingredients  
for cooking the bean
1/2

cup

adzuki bean

red bean

2

cups

drinking water

1

pinch

Rock salt
for blending
1

cup

cherries

pitted

1/4

cup

Palm Jaggery

gula melaka or use brown sugar
Instructions 
Wash and soak the red bean in plenty of water.

After 2-3 hours drain the water and add two cups of water.

Pressure cook this bean along with the water with a pinch of salt.

Release the pressure when ready and mash the beans

Once the beans are cooled add the cherries, the cooked beans with the cooking liquid and the crushed gula melaka to the blender

Blend to a smooth paste

Pour into ice moulds and freeze to set ( about 3-4 hours)
Notes
If you want a creamier version, add coconut milk while blending.
If using canned beans, directly blend them with the other ingredients.