Are you ready for the holidays?
It is Christmas in less than 20 days. Have you baked yet? Have you soaked the fruits?
There is so much to the holiday season, I can't believe I haven't started. Forget the baking, the gifts,  the planning the listing… nothing!! I do have a quick and easy vegan Christmas cake recipe already on this blog that I lean towards for this season.
Yet, I love those baked treats and edible gifts around this time of the year for sure. That is when I received this treasured molasses cake recipe. This recipe was gifted by a friend to whose family it belonged forever. When I baked it over the weekend, the house smelt so aromatic and if all things nice! So I couldn't wait to share this updated molasses cake recipe( with permission of course!)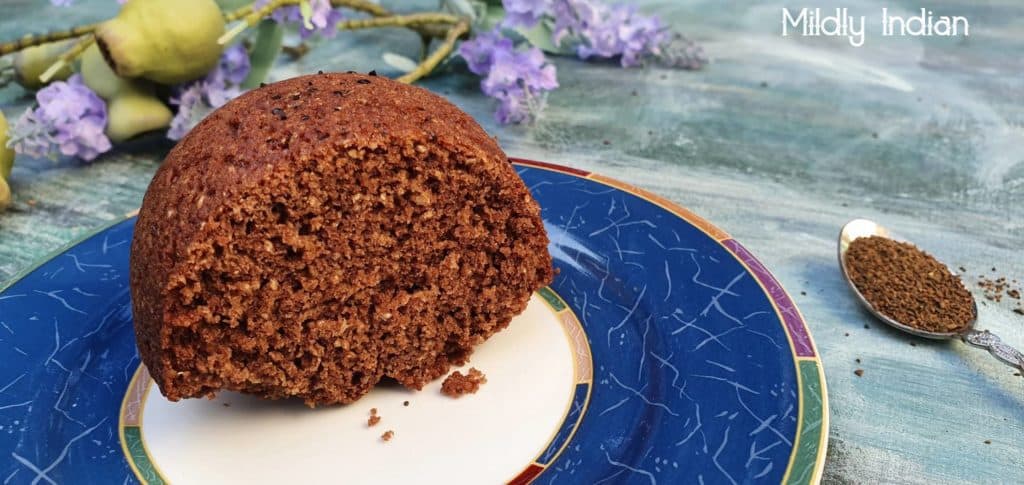 Did I tweak the original recipe?
Yes, sure. The recipe was given to me to try as it never worked past their grandmother's time. I am not that great a baker, but sure am adventurous to play around with stuff like these. There are a couple of things I modified in this recipe to make it work.  I added my secret ingredient to the recipe – wattle seed.


Wattleseed
With a complex flavour between coffee chocolate and a nutty aroma of hazelnut, wattleseed is perhaps the most popular bush food that we come across in Australia.  Known for its protein content and flour value, this hard seed is valuable to make cookies and damper recipes from the aboriginal traditions. This seed of the Acacia plant is the same one with those puffy yellow flowers that you would have seen me post in my Instagram account. Now the wattle seed I have used in these are sourced from @melbournebushfood.
The combination of the wattleseed here is just to bring forth that complex aroma in the cake. It is an exciting twist that adds complexity to this old recipe giving it a modern twist, Kinda updated. 
Ready to bake?
Scroll down to the recipe and don't forget to do your Christmas shopping and hey!! If you make this recipe will you please tag us. 
Some more edible gifts? 
I love receiving edible gifts and love making them. Here are a couple of recipes that I am planning to make this weekend. Click on these links to get the recipes. 
Dark chocolate seed clusters .
Wish you a happy holiday prep time.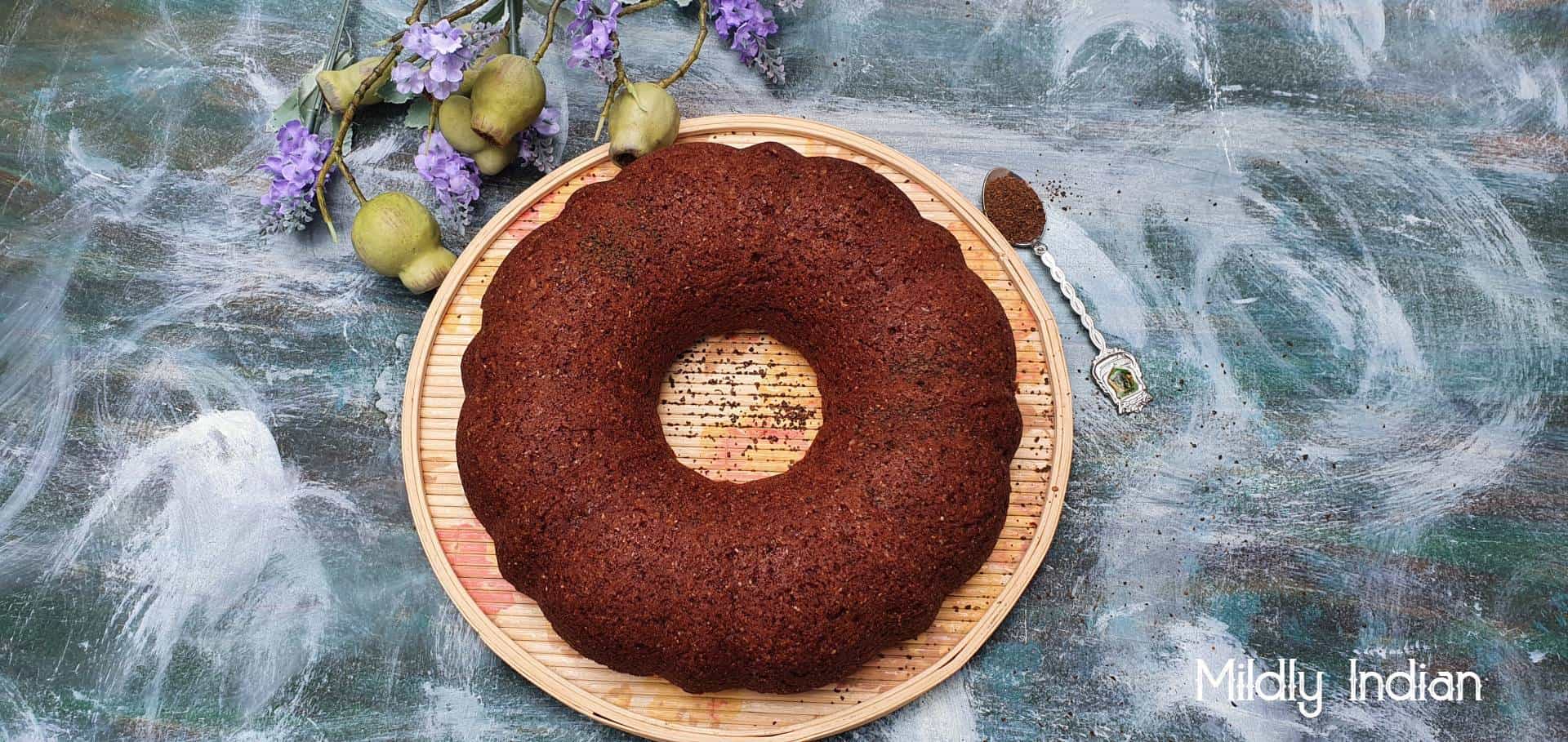 Molasses and wattleseed bundt cake
Ingredients
Dry indgredients
2.5

cup

whole wheat flour

0,5

tsp

salt

1

tsp

baking soda

0.5

tsp

baking powder

1

tsp

Wattle seed crushed
Wet ingredients
0.5

cup

butter

( unsalted)

2

large

eggs

1/2

cup

brown sugar

1

cup

molasses

1

cup

low fat/ full cream milk

1/3

cup

brewed coffee
Instructions
Preheat the oven at 180 degrees.

Grease the bundt pan with butter and remeber to grease the nooks and crannies well.

Sift together the Wholewheat flour, salt, baking soda and baking powder. Sift it twice for the lightness.

Sprinkle the wattle seed powder and set aside.

Whisk together the butter, eggs, and the unrefined sugar till well creamed.

Now add the coffee, molasses, milk and whisk till you have a smooth mix.

Add the sifted flour a little at a time and blend it slowly.

Pour into the bundt pan till halfway and bake for 20 minutes. Check with the skewer if it comes out clean.

Remove from oven and cool for 10 to 20 minutes

Run a blunt knife along the edges and unmould the cake.

Serve the cake with whipped cream.
Notes
You can increase the sweetness by adding up to 3/4 cup brown sugar if you like. I prefer a milder sweetness hence reduced it.