I really cannot talk about Kerala without talking about Sulaimani tea. Spending most of my childhood in Malabar and being a vegetarian did restrict my choice of offerings when I visited my friends, join an iftar evening or attend a wedding. But I have no qualms about it because I was a terrible picky eater.  Being a Vegetarian, picky eater did not  stop me from going to a wedding in Malabar, coz for from far away, if you smell the byriyani, I smell the aroma of the Sweet Sulaimani tea
Sulaimani in Malabar
Sulaimani tea, the aromatic spiced tea infusion brewed for the special occasions in the muslim families is the epitome of classic tea influences in my tastebuds.  With strong middle eastern origins, this black tea preperation is served as Beverage to cleanse after a heavy meal of byriyani or neichooru (ghee rice).
Leaning on the arab traders who loved the spices, this black tea with spices of local influence like cardamom, cinnamon and ginger is true ambrosia.  Sipped always hot, the cultural intermingling, the strong Arabic prefernce have all made sulaimani symbolic  to Malabar.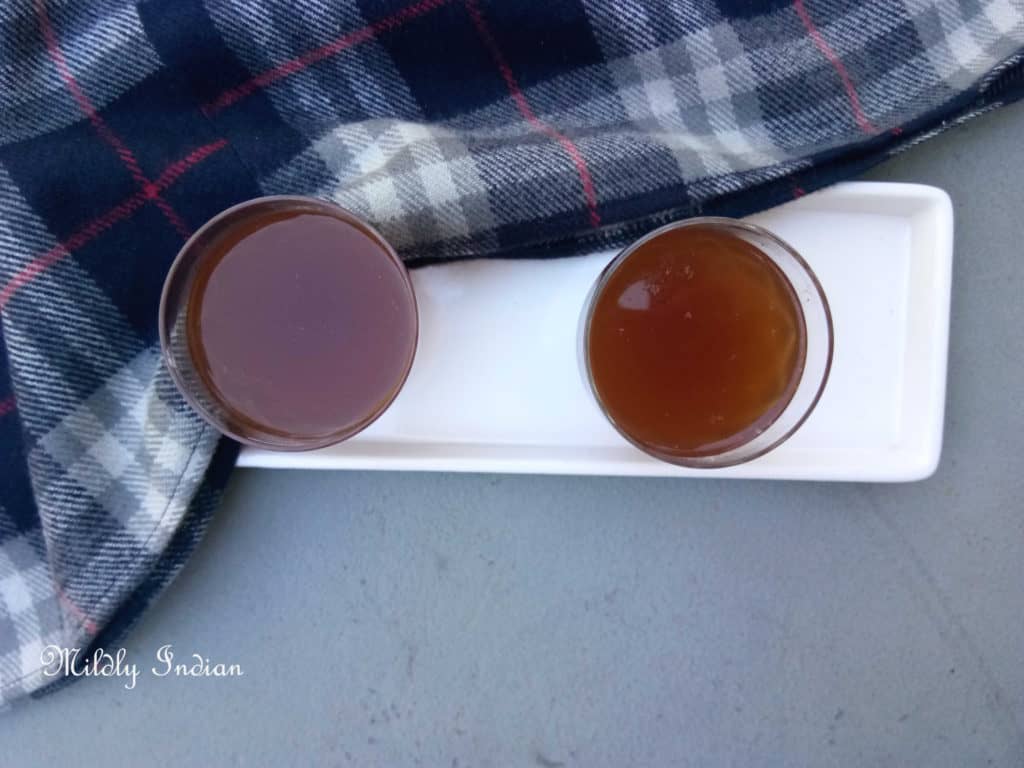 The sweetened tea relies on the freshness of the black tea from Wayanadan tea estates( Nilgiris).  The ready availability of spices from the same region is the key characteristic of this hot brew. Flavoured( ideally) with the dried dates served along (sweetened prior when served in weddings) this completes any dessert craving after a full tummy tuck in of the heavy main dishes.
Boiled in large saucepans to infuse the spices, the richness of the tea is experienced by serving small quantities in a glass tumbler and sipping through the nearly hot beverage and blowing through the steam, inhaling the aroma.
The thin slices of lemon sometimes floating on top of the tea of the strands of saffron leaving their faint scent over the heady spice mix elevates the experience are a fairly newer addition to this.
Sulaimani is not a tea just for the tastebuds, but an experience of the richness of Malabar Mapillah cuisine.
Currently, this is the best recipe I have for sulaimani and it keeps evolving. Since autumn coolness has begun to set in and a warm cup will soothe the greys, I guess it is a imbibition I want to pass on to my young ones too.
Scroll down for the recipe
 Here are two  brilliant variations from a good Malabari comrade in the blogging scene
Here is another Malabar special
Before you move on…
I will keep updating my finds, recipes and destinations as I go along. So,  stay on with the weekly updates by subscribing. Sip along and send in your feedback or anything that you would like to see on the site?
 More from the Kerala cuisine this month as a series we have
The special diets page will have a link to the once you can easily browse through.
Print Recipe
Sulaimani
Yum
Crush the aromatics using a mortar and pestle

In a saucepan bring the water to a boil and add the aromatics and boil further,

when in a rolling boil add the tea leaves and unrefined sugar.

Allow the tea to seep for three minutes and remove.

Add in a few strands of saffron, mint or a slice of lemon.
Use stevia to sweeten if you prefer low-calorie version.
The use of mint or lemon or saffron is based on individual preference.