This year may be the last when my kids may say Ok for the idea of Santa. One already says, Santa seems everywhere anyway taking pics for money( a common sight at the malls) and the other saying that perhaps due to the economic crisis. As they deliberate through these giant ideas of economic situations, job opportunities which seem larger than their heads, I realise it is the last time perhaps Santa may get cookies and milk.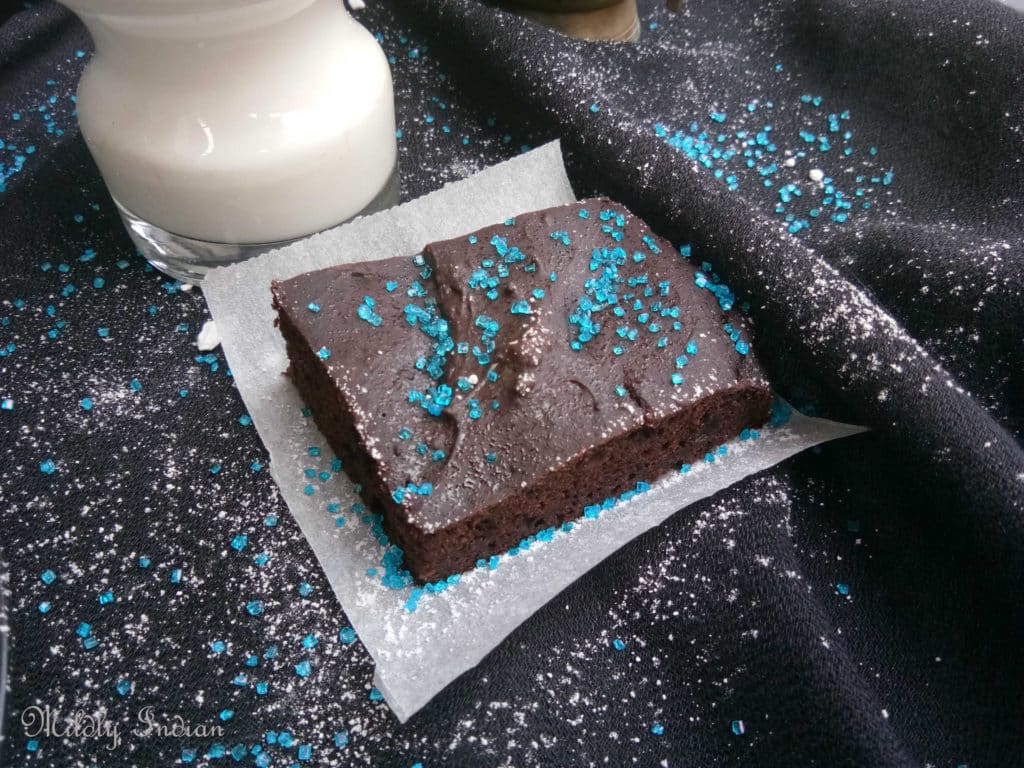 So now that we were discussing Santa, they were so against feeding Santa cookies. The reason, it is so boring. So we have decided that Santa needs to eat a bit healthier too. But yes, we are keeping it sweet and better we have tofu brownies.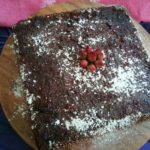 Brownies are the ever pleasing baked treats you always want to hang on to. The idea of swapping the regular ingredients for tofu was purely a need for keeping the protein levels high as it was the preferred snack box addition too. The deep dark chewy dark chocolate tofu brownies have always been a hit.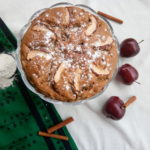 Make these tofu brownies with nuts, swirl in the peanut butter or top it with crushed candy cane it always comes perfect. This brownie gets better cos it is eggless with whole wheat flour. Pick up vegan-friendly good cocoa and you have a perfect treat..dont miss to leave some for Santa.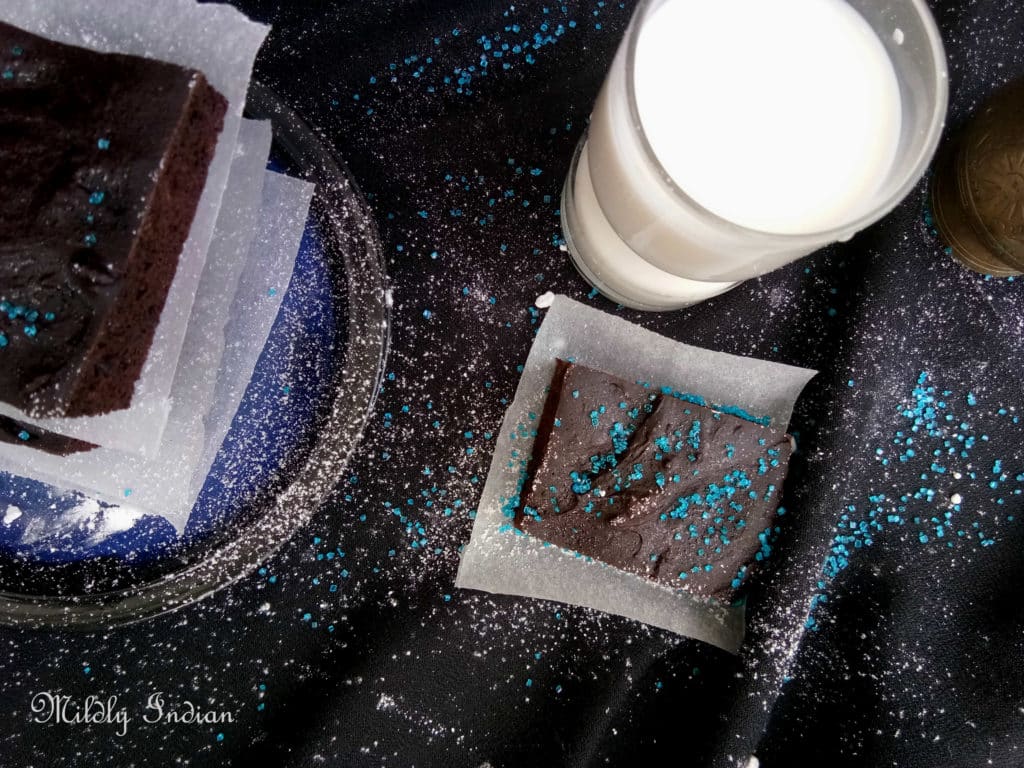 If you have in mind for a perfect  Christmas Plum Cake use this never disappointing recipe
This recipe is a part of Foodie Monday blog hop #175 Christmas special which I find is a cool idea to hang on to. I loved the theme as soon as the group proposed it and guessed you may all like a little twist to the Santa Treats.
Dear Santa, I love the lovely white curls all over, the smiley chubby face and may wait every year even if my kids grow up.
Print Recipe
 World's best Tofu brownies
Yum
Vegan Brownies, eggless, butter free and No APF
Grease the brownie pan well and set aside

Drain the soft tofu, break up the tofu and whisk till it is smooth.

Sift the Wholewheat flour, salt and baking powder twice and add to the wet mix and gently mix together.

Check for doneness with a skewer.

Enjoy this beautiful bake with a cup of milk.
The test bake will crack on top of the tofu is because the tofu is dry, add water as said above.