Jam making with mum
Jam making is one of the skills mum passed on to me. I grew up watching her squeeze those huge juicy mangoes or pineapple into a small bottle of jam. Once summer was done, we had these bottles of a long stay, preservative-free jam to catch up those wet monsoon days. In between, these huge bottles of mango jam she had these tiny bottles filled with exotic fruit jams, sometime passionfruit, a bit of grape, homegrown jamuns etc. These were special treats. It is from these patient hours next to her in the kitchen in the corner, where, she will constantly give me cooled down a spoon of jam that I learnt flavour and the structure of how the fruit and sugar break down to form jam. 
Amma constantly amazes me with her jam collection. There is one recipe I amazed mum with, perhaps the first one where she was confident she had done a good job teaching me the basics well. 
Building in these basics
Once you learn the basic idea of jam making, making small quantities of jam become an easy weekend project. Pretty much,  this is an easy way for mums like me to use up those ones and twos of fruit left in the weekly fruit bowl before the refresh. Since it gets used up for breakfast during the week, I love it and happy that we have fruit on toast rather than colour and preservatives. 
It is from mum that I certainly perfected the idea of looking at the glossiness and saying, yes that's done. The fact that I learnt from making jam in smaller quantities to use up in a shorter period of time is that it takes far less sugar in it. you can rely on the natural sugars to release upon slow cooking to make this work, like this diabetic-friendly plum jam.
Stuck with more kiwis?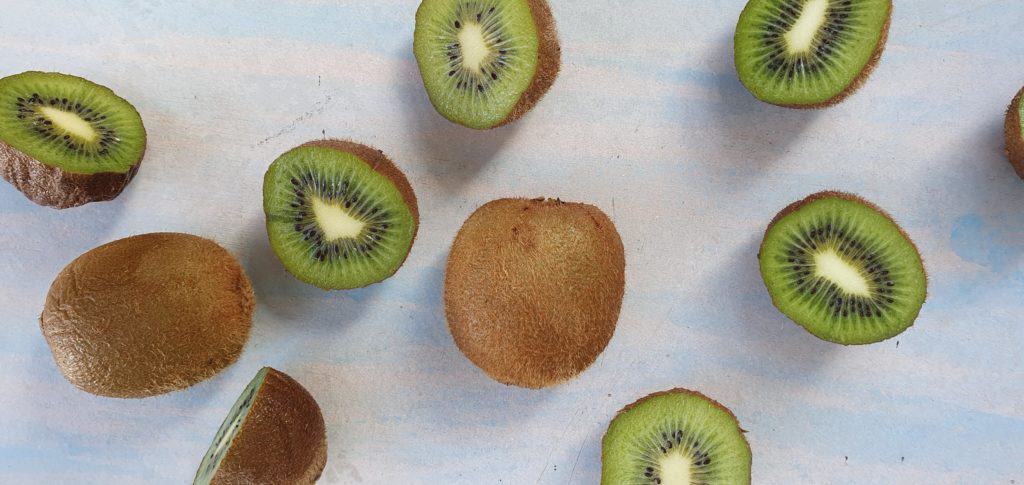 This time we are bottling up four kiwis with the least amount of sugar to add to it.
You can use the same recipe to do green or yellow kiwi. Moreover, the tart-sweet nature of kiwi makes it so easy to remove any kind of addition to it. So, just kiwi will make a major part of this recipe.  Hope you enjoy this recipe if small bottle jams with no colour, pectin or preservatives added.
Do subscribe for more updates, share your perfection with us too.
Stay safe and see you soon.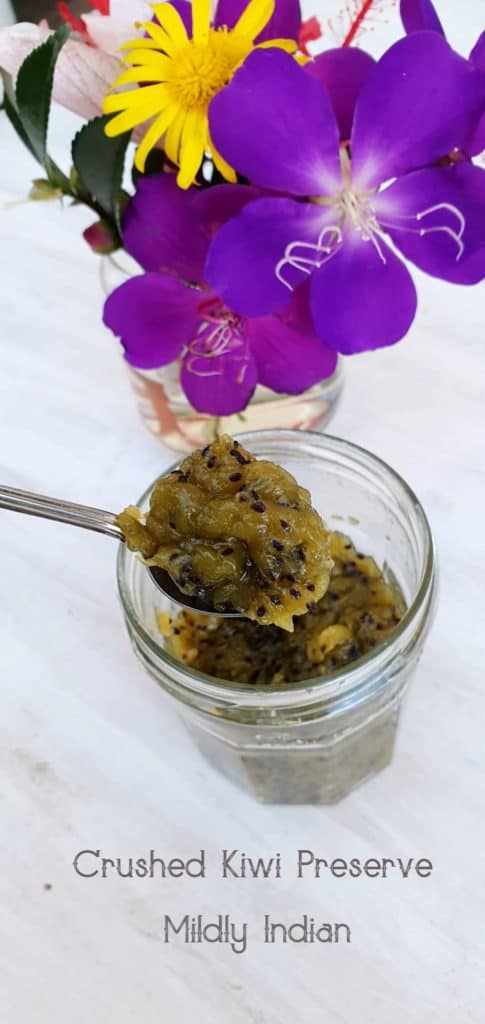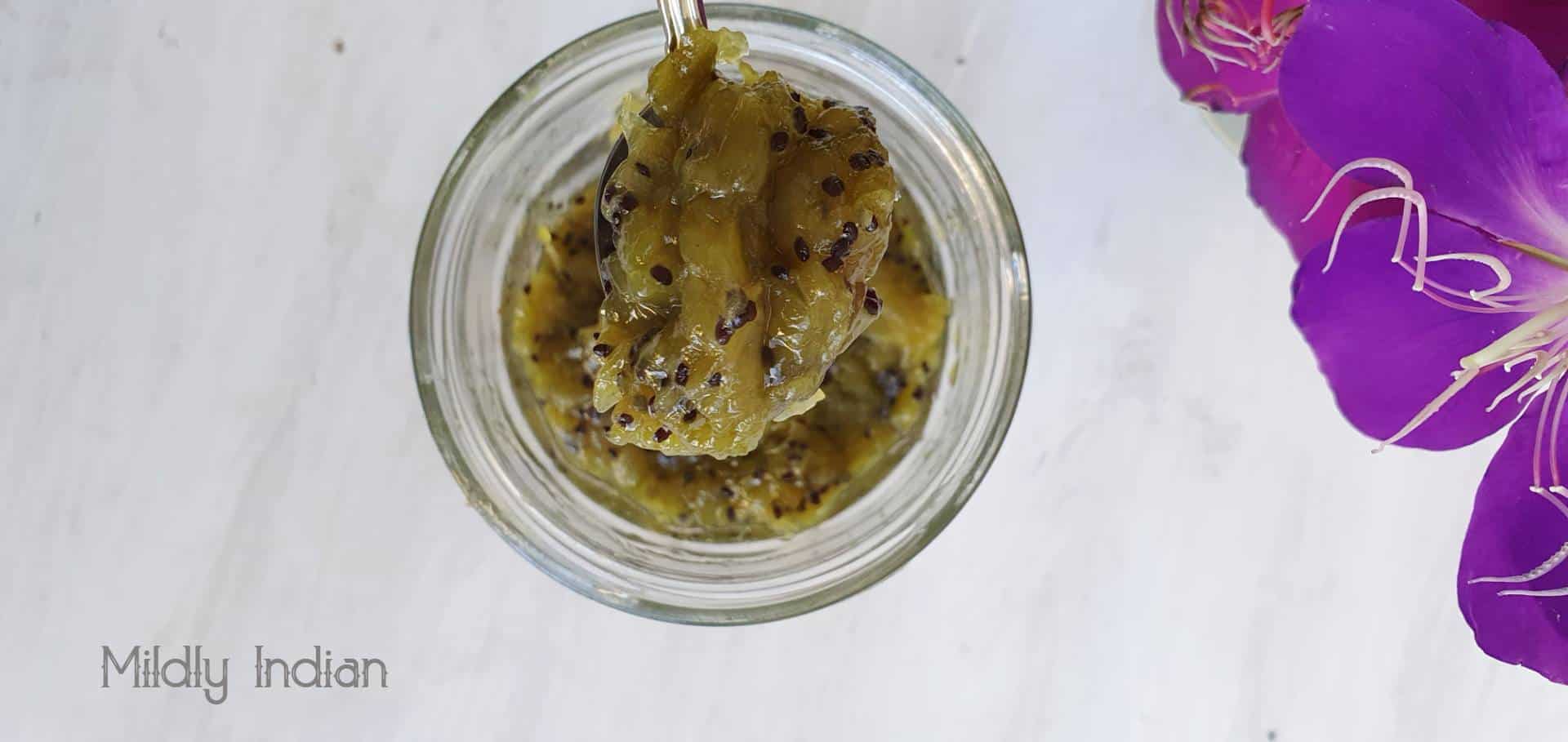 Crushed Kiwi preserve
no pectin added, no white sugar added, no preservative
Ingredients
4

medium

kiwi

(I used green kiwi)

1

tbsp

jaggery

(use a lighter colour one to keep the kiwi colour intact)
Instructions
Wash and peel the kiwis and give them a quick rough chop.

Add these to a thick bottomed pan on medium heat.

Sprinkle the jaggery on top and allow the kiwis to release the juices in gentle heat

Stir the mix around and as the kiwi gets cooked mash it gently with the back of your spoon.

As the liquid evaporates, reduce heat and allow the mixture to simmer and keep stirring,

Once it becomes thicker than honey, the jam is done. Remove from heat and allow it to sit for 5 minutes

Transfer to a clean, moisture-free, dry glass bottle to use.

Store in the refrigerator and it lasts well for about 2 weeks.
Nutrition
Calories:
16
kcal
Carbohydrates:
4
g
Protein:
0.2
g
Fat:
0.1
g
Saturated Fat:
0.01
g
Polyunsaturated Fat:
0.1
g
Monounsaturated Fat:
0.01
g
Sodium:
1
mg
Potassium:
84
mg
Fiber:
1
g
Sugar:
3
g