"The greatest happiness of life is the conviction that we are loved; loved for ourselves, or rather, loved in spite of ourselves."
– Victor Hugo
As you grow in a Relationship,  it ages well with especially when you are able to understand the likes and dislikes of your partner.
February is the month of love, it a great time to look at some great times you have had in your not so young love. Maybe this recipe symbolises much of that cool easy comfort seen in long-term relationships.
A yoghurt fruit parfait is the simplest and most satisfying form dessert you can serve, taking care of all the health needs and shows "you care" in spite of any crazy madness you are stuck neck deep in…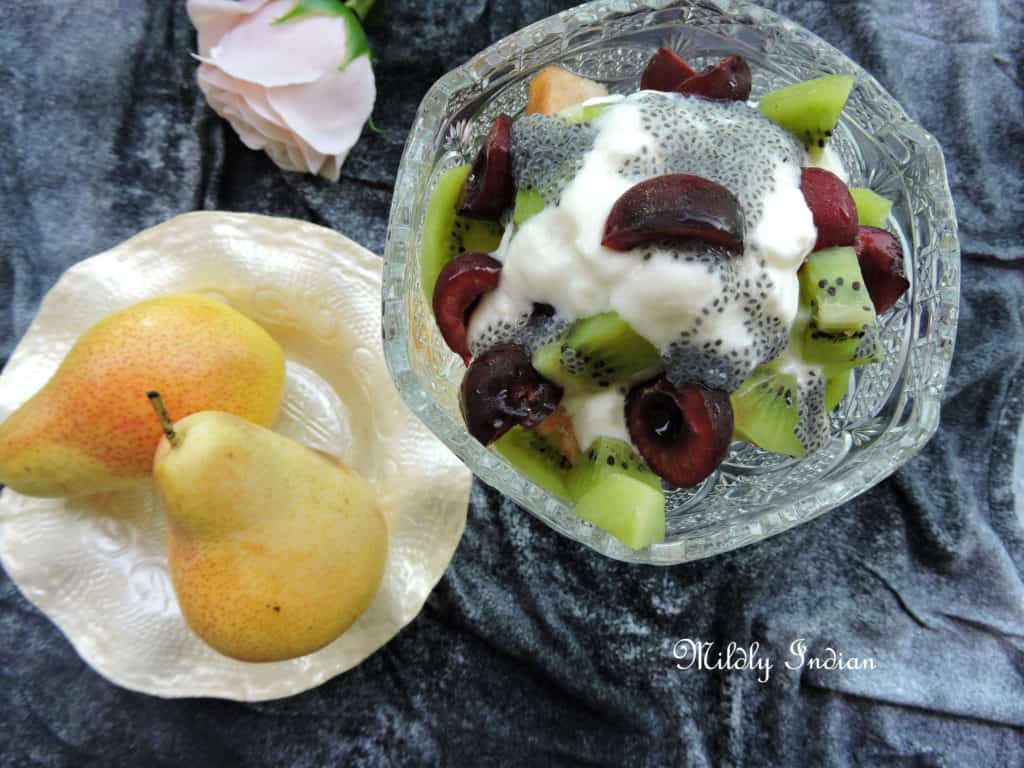 I would straight go in for this… Any time.  The fruits do total justice to the sweet craving and the yoghurt is quite filling.
 If really cannot think of anything better than all the beautiful dessert that line up the shelves fully letting you know you will have to pay for them with your health,… This is the best bet.  For the last minute put together also this dessert is stunning to look at and clearly serve if up in tall glasses will really create the loving eye-pleasing romance for the day.     So,  pull out your glasses, layer up the good fruit antioxidants stuff, the creamy yoghurt and chill…
Now you really don't need much of an occasion to have this parfait.. Have it for breakfast,   brunch, for picnics or even for a weeknight dessert.  It's instantly special.
So enjoy your time with your loved ones…
 And lots of love from
us…
For more love-worthy desserts, try these
Sweetheart cookies or browse his site for more elaborate eye-catching, soul-satisfying and non-slogging recipes which mean a lot to your loved ones.
A happy lovable month of February!!!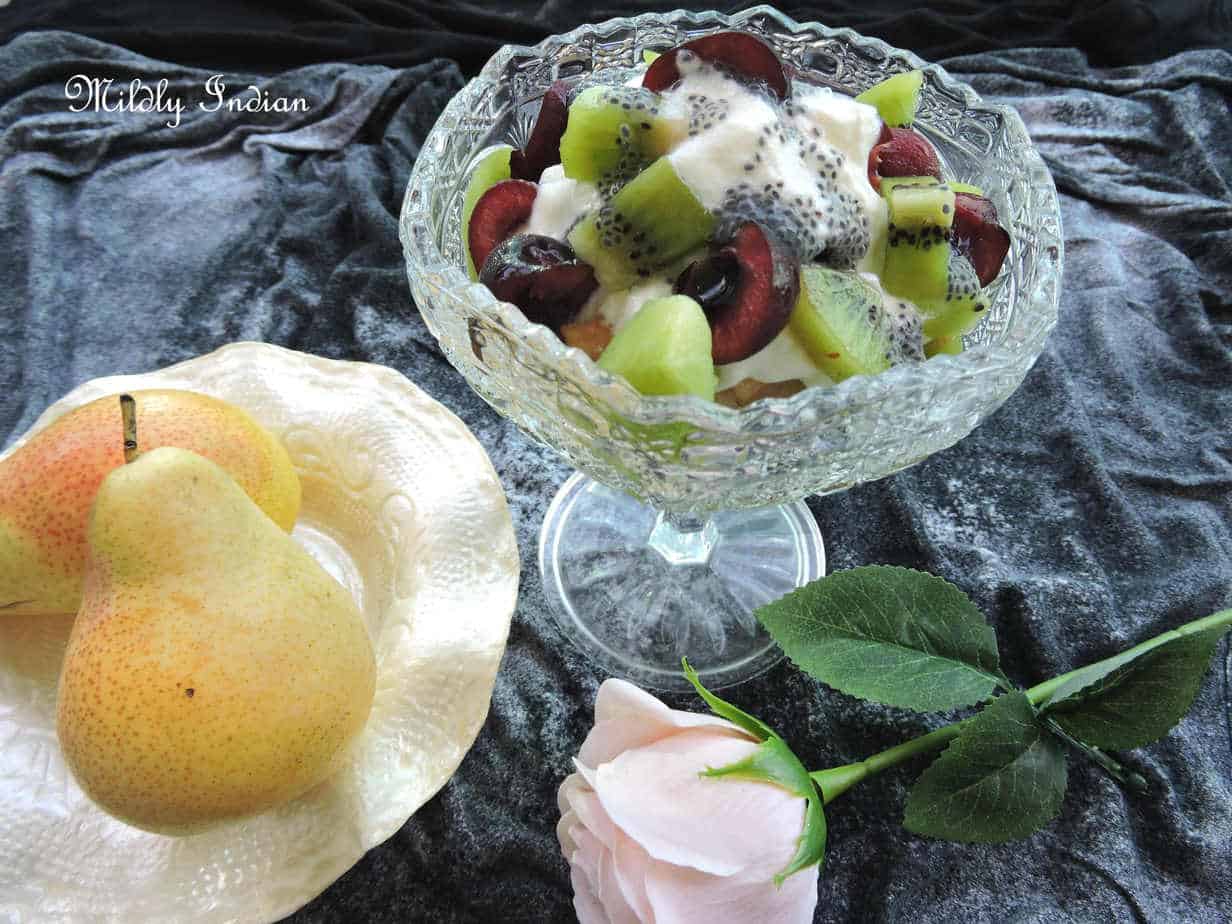 Fruit and yogurt verrine
loaded with fruit and love
Ingredients
2

medium

kiwi

green or yellow

1

pear

10

cherries

any dark sweet variety

1

cup

low fat yogurt

2

drops

vanilla extract

1

tsp

chia seeds

or basil seeds
Instructions
Clean and set your fancy glasses.

Soak the basil seeds  in water for 15 minutes

Meanwhile Whip up the yogurt with vanilla to create a fluffy sweet feel.

Peel and cube the kiwi and pears Add to a mixing bowl

Pit the cherries and slice them in half . Add to the mixing bowl.

Mix the fruits in a mixing bowl.

Layer two tbsp of the fruit mix on to the glasses followed by the yogurt and a drizzled on the fluffed up basil seeds. Repeat the process till it tops the glasses.  

Drizzle the honey/ stevia ( optional) Chill till serving.
Notes
Additionally,  you can add up bits of brownies or cake, soft pieces of cookies or even some bran flakes.
You could choose hung yoghurt if you want creamier denser parfait.
Swap out the pears for nectarines or apples, cherries for berries depending on your liking.