MLA pesarattu brings to life a delightful set of memories with my best buddies at college. Right after our postgraduate exam, we decided to visit the farthest among us. So off we went to Hyderabad. We had a fabulous visit, amazing food and an unforgettable set of memories.
One of the mornings we headed to have MLA pesarattu. Steaming hot spicy upma stuffed and rolled in a savoury green gram crepe. Dip it in the flavourful chutneys and oooh so good!!!
Why is it called so?
 The MLA quarters at Hyderabad seems to responsible for this delicious swap. The usual masala dosa has a potato-based filling. In this case, the green gram based savoury crepe is generously filled with semolina based classic upma. The tales surrounding this suggests that the MLA who regularly favoured upma and pessarattu when in a hurry asked the staff to put the two together. As time went by this was a welcomed meal.
I am not entirely sure if this tale is completely true, but very much looks possible. The write up that prompted me to revive this in our menu is here
Now we love it for a weekend brunch as it is a good balance of proteins and carbs as well.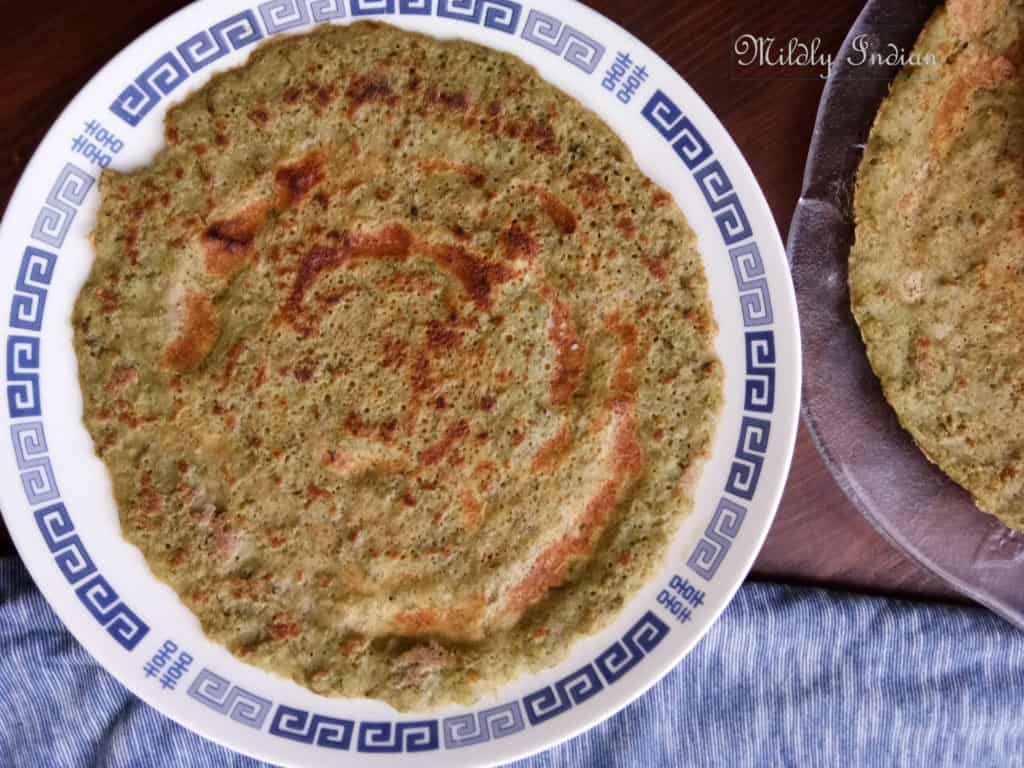 To the recipe
So the recipe that originated from wonderful memories of friendship is one comforting weekend meal. With growing children around, i.prefer this over Masala Dosa.
The green gram pessarattu is by itself an excellent breakfast.  Being a low carb preparation is becomes perfect for diabetics and easy to make as a zero oil preparation. Green gram is a preferred one with weight watchers as well because of the effective balance between fibre and protein which keeps the hunger at bay.
Here is one more recipe with green gram
Sprouting the bean makes it even more digestible and healthy. The pessarattu I have made here is with sprouted green gram and is as easy to make as the regular one.
To Serve  try this Almond chutney
Here is another similar recipe with chickpea flour and chickpeas
The Upma recipe to go along as stuffing is here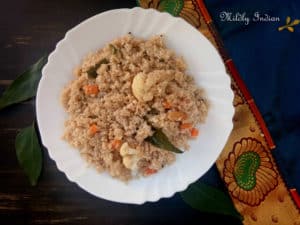 Pin this recipe for further use or save it in your yumbox.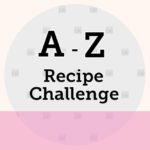 This recipe is added to a to Z recipes, for the alphabet G and my ingredient of choice is green gram. Watch out for the full collection.
Do tag us when you make the recipe.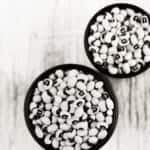 The Recipe is also added to My legume love affair Series hosted by
Renu.
Print Recipe
Andhra Pesarattu
Yum
Clean, wash and soak the green gram and rice with 6 cups of water for the soaking.

After about 3 hours the beans will have swollen and easy to grind.

drain and reserve the water

into the blender add the salt, chilli, ginger and asafoetida and the soaked rice and beans

Blend to a smooth paste using the water drained earlier.

Stir the batter well and it will have the consistency of a pancake/ dosa batter

bring a flat pan to heat up and smear oil or ghee over the pan.

pour one ladleful of the batter and spread out in even concentric circles, but not too thin on the pan

Sprinkle a bit of chopped onion and cumin seeds on the crepe.

Once the flat side is golden flip over and cook the other side as well.

Serve hot with almond chutney.
If you like to use sprouted green gram soak the green gram in water for about 6 hours. once they have swelled up well, drain and warp them in cheesecloth and place them in a box and close the lid. keep in a cool dark place in the kitchen, but not a cold side. The green gram will sprout overnight. you can use this or wait for another 8 hours so the sprout grows longer and then grind it.