Just into the new surrounding and realised it holi time.  My kitchen is quite unprepared for any elaborate sweets. Still, a celebration like holi is not to be missed. It will be the simplest of the celebration, just a few things and loads of love to sprinkle the happy colours. 
So this little celebration is with sweet Kesar doodh.
 The golden saffron milk as it boils creates an instant festive sensation in the air.  Simple full-bodied milk,  strands of beautiful saffron and just a touch of sweetness at the end.t
The saffron to rule has reasons to be added to this age-old recipe from time immemorial.
 Saffron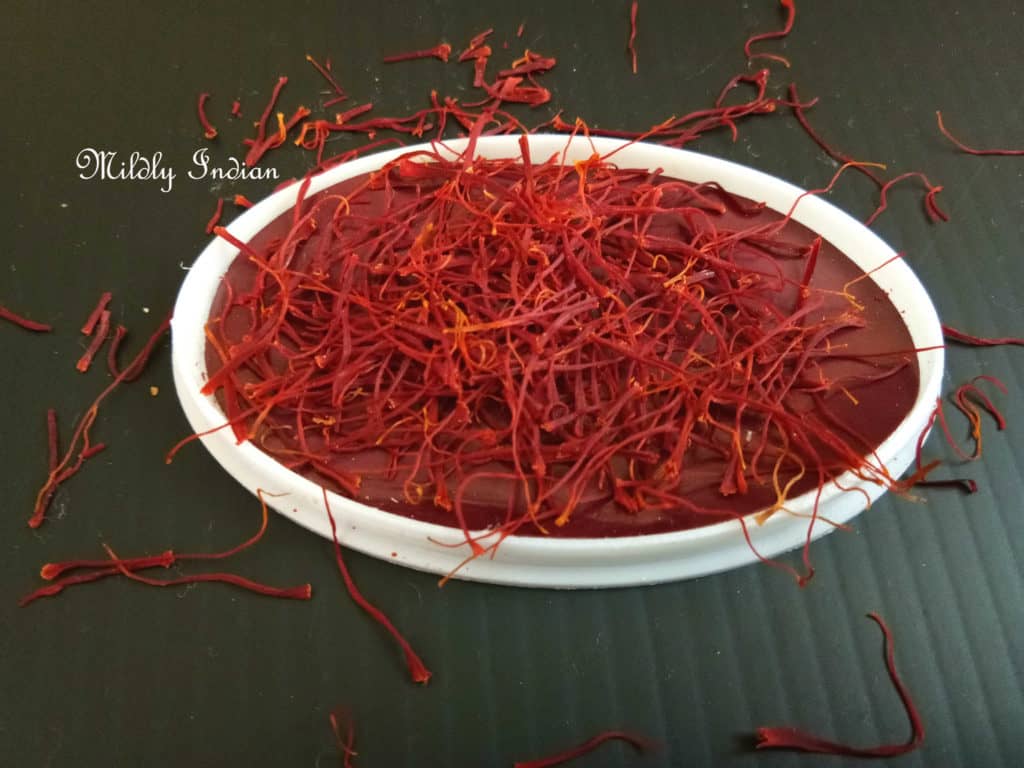 Growing in the valleys of Kashmir or Iran (the most famous ones are from there), this heavily expensive spice is not just valued for the yellow hue that it adds to the dishes, but for the health benefits, it can provide. The stigma of Crocus sativus flower contains safranal the antioxidant, which is a key health agent. Did you know that saffron helps you sleep better, remember better and reduce depression? Now I am saving this information for the winter days…
It is very useful as an anti-inflammatory agent more so help you reduce your menstrual cramps.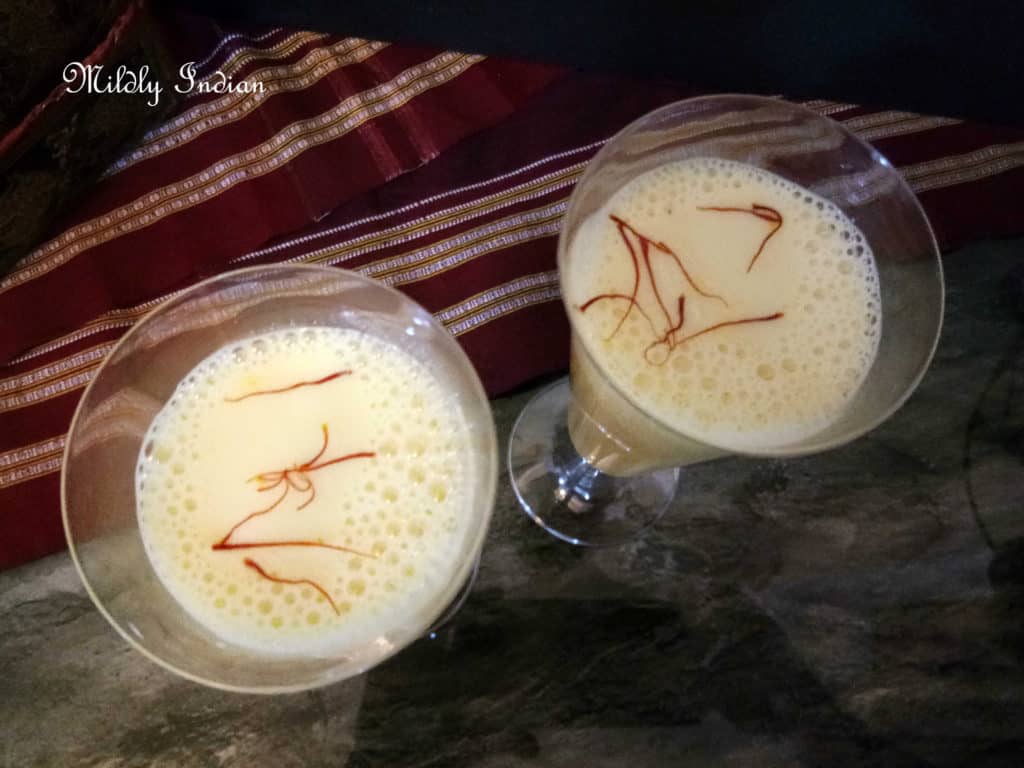 With the chill slowly picking up and we gearing up to get used to this windy days, this cup of warmth was welcome.
So here we are with a cup of warmth and wishing you all a very
If you are in a festive mood try these recipes too
Try out some more saffron infused festive recipes from my fellow bloggers.
Print Recipe
Kesar doodh
Yum
Heat the milk over low flame. 

When the milk is warm remove 2 tbsp and add to the saffron in a small bowl. 

Boil the remaining milk and add the soaked saffron,stir well.  

Add cardamom powder and almonds (optional) also and remove from heat. 

Add sweetner of choice and mix well. (I have not added any for us and added raw cane sugar for the kids)