Adjustment to the current phase
It is quite a difficult adjustment during this period of time. Bedrooms revamped to office settings, conference calls, headphones and chargers take over one space. While the other space, especially the dining table is turning to school. These set up when started was looking like a couple of weeks. Now, slowly we are looking at the longer duration of the same. This means that these changes have to really have to be a part of our life.
The unlearning process is going to take longer than temporary adjustments. I get up every day still feeling I have got to get those lunch boxes going. Then stop back and think, nope that's not going to happen. After a week into the changes, there is one take away learning that I carry. It is best to get yourself into a routine. Otherwise, in no time you will lose yourself.
Setting yourself to the routine
Simple lunch recipes are quickly on my menu still. Maybe a bit different as now I don t have to quickly stuff them in the box. I still cook in the morning, by habit. I enjoy that.
This is what has changed. I get to sleep a little longer. We have a variety of active activities scheduled for the morning, like
A set of PE activities ( I hate them they love to reveal all the jiggly bits in my body)
Bushwalking weekends
A bit of yoga  and a ton more pampered cat etc
Idly to the rescue
This is dependent on the mood of the day Then get happy brekkie and log on to the school and work This is why is love idlies. A quick steam and it is unlimited meals ready.
This leaves me time to be that homeschool mum_teacher, the blogger etc. We work in little projects that,  forever,  I promised to do for a long time. God! It is so much fun to be in the teacher role again. To see that twinkle in the eyes as we work together.
In fact with that space today, I am thankful for this time that social isolation has provided. The break is from the robotic rush of a working day. To learn an unlearn with the company of your young ones and to have that "chuda chuda poo pole oats and quinoa idly". Feels like really spoilt right now and enjoy this combination of quinoa and oats idly today.
Quinoa and oats idly
Two grains that I keep going back and forth in my pantry are the oats and the quinoa. Being diabetic friendly, I love different recipes both with oats and quinoa. With rolled oats being that quick option for the hunger pangs and quinoa taking up both Indian and continental flavours alike these grains contribute a lot to my cooking.
Here are some recipes that are on the blog with oats and quinoa
Quinoa pidi kozhakattai- steamed dumplings
South Indian zesty lemon rice or quinoa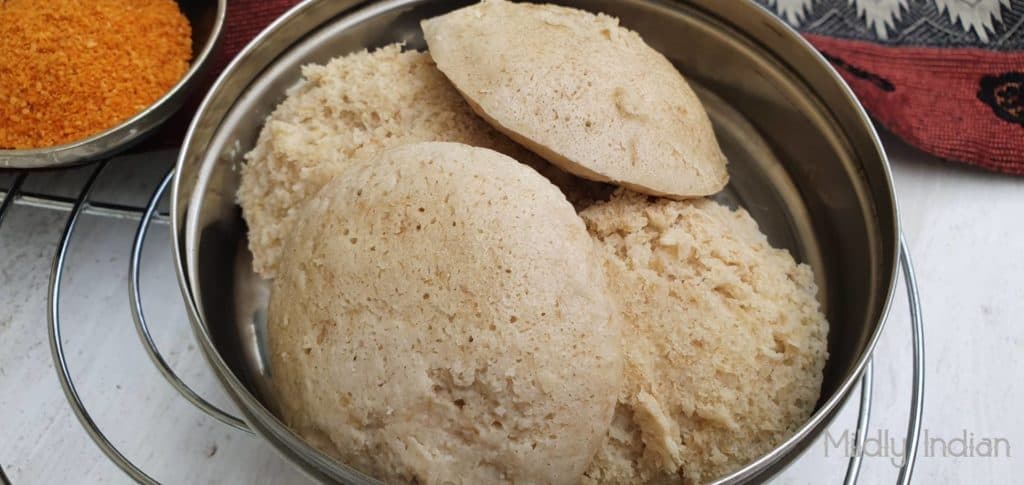 Hope you have time to try out this quinoa and oats idly recipes as well.  Meanwhile, How are you taking care of yourself at this tough time? Don't miss to be in touch. Share your joys and sorrows coz we are all in it together. Write up your thoughts in the comments and stay safe.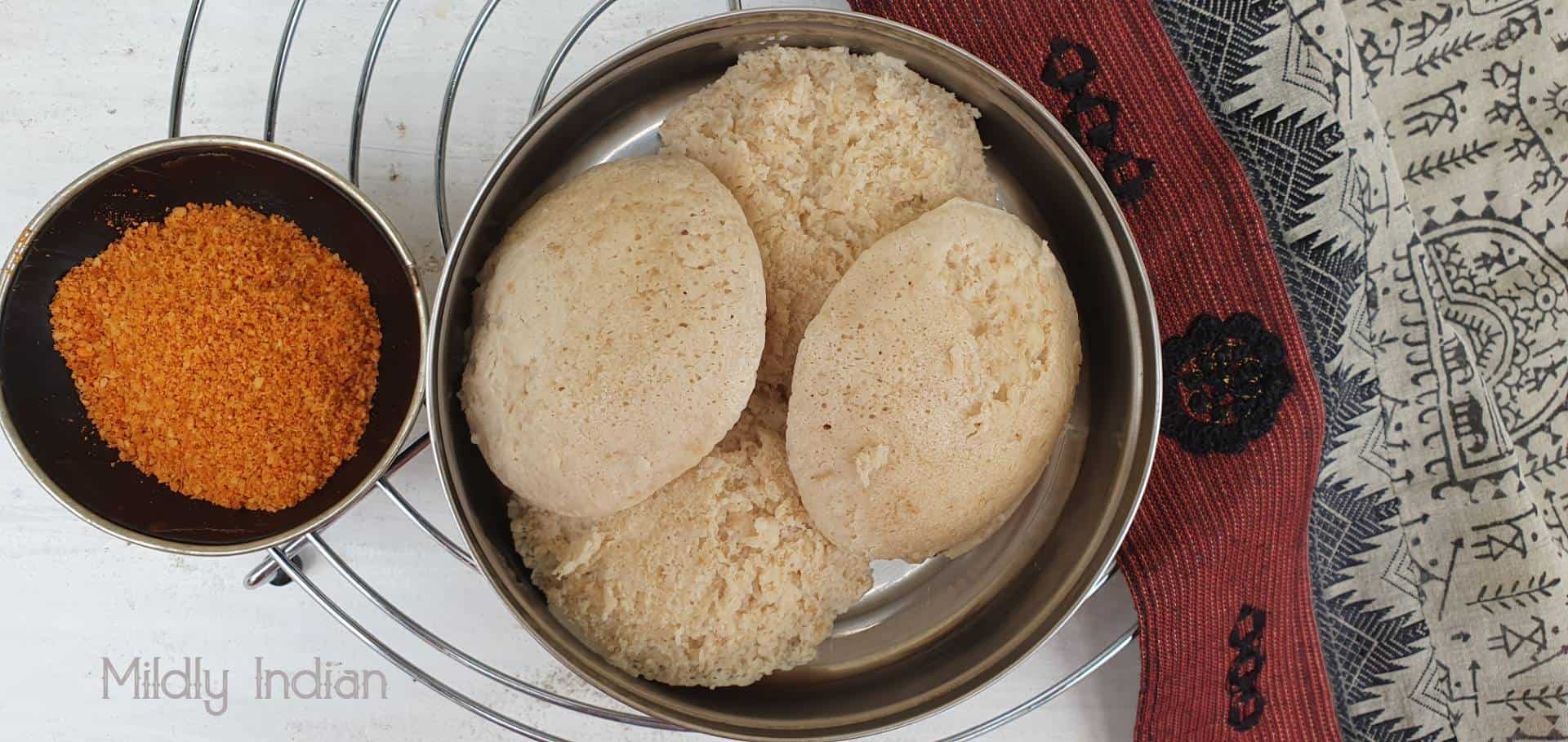 Quinoa and oats idly
Steamed breakfast
Ingredients
for the batter
2

cups

quinoa

2

cups

oats

( rolled or steel cut, not instant)

1

cup

Urad Dal

1/4

tsp

fenugreek seeds

salt to taste

drinking water

( to soak and grind the batter)
for steaming
1

tsp

Sesame oil

(for greasing the mould)
Instructions
Wash and soak the urad dal ( black gram dal, skinless) in excess of water and add the fenugreek seeds to it. Set aside for 3 hours

Wash and soak the quinoa and steel-cut oats together with about an inch of water above the level of the grain

After about three hours, the black gram dal with the fenugreek, is soaked and swollen. Remove the excess water

Grind this to a fine paste. Remove and set aside.

Now grind the soaked oats and quinoa adding just enough water to smooth it to a fine paste.

Mix the two batter together with salt in a large vessel ( the batter should only come up half way) and set aside to ferment.

Keep the batter covered and undisturbed in a cool dry place to ferment. If you are in colder zones, place the batter in the oven with the oven light on to provide the warmth for fermentation.

After about 4 to 6 hours the batter would have risen and fermented.

Mix this batter gently and it is ready to use
To steam the batter
Grease the idly mould, If you don't have the moulds use greased ramekins or small heat resistant bowls

Pour the batter half way up the mould and place in the steamer. ( the idlies will puff up while steaming.)

Steam for about 15 minutes and remove from heat

Allow the steamer to stand for 10 minutes before unmoulding the idlies. This prevents tearing of the idlies

Unmould and serve the idlies hot with chutney or podi of your choice