Millet are a gluten free much sought after by the diet world. In fact they have been cultivated for more than 3000 years and play a big part of traditional food. Yet,  with the modern food markets booming,  the consumer need for these millets had fallen rapidly.
One of the lesser known millets is the Kodomillet/varagu/ kodra/harka are now looked upon as a good alternative for carbs for diabetics. In addition, they are found to have reducing abilities towards triglycerides and C reactive protein. Nevertheless, the low cooking time, and the 11%protein content attracted me more to this grain.
Honestly I found it difficult to procure this when we were in Benagaluru. Now the easy accessibility to it makes millets  definite appearance in our week menu plan.
With respect to cooking time..you can near easily call "cooking couscous." Now that's a term we coined and may not be applicable elsewhere.
Here is the simplest sweet recipe you can stir up with this millet- Varagu paal payasam/ Kodomillet Porridge
Check out this one too
Bamboo rice Payasam, exotic dessert kheer
Read on for more millet recipes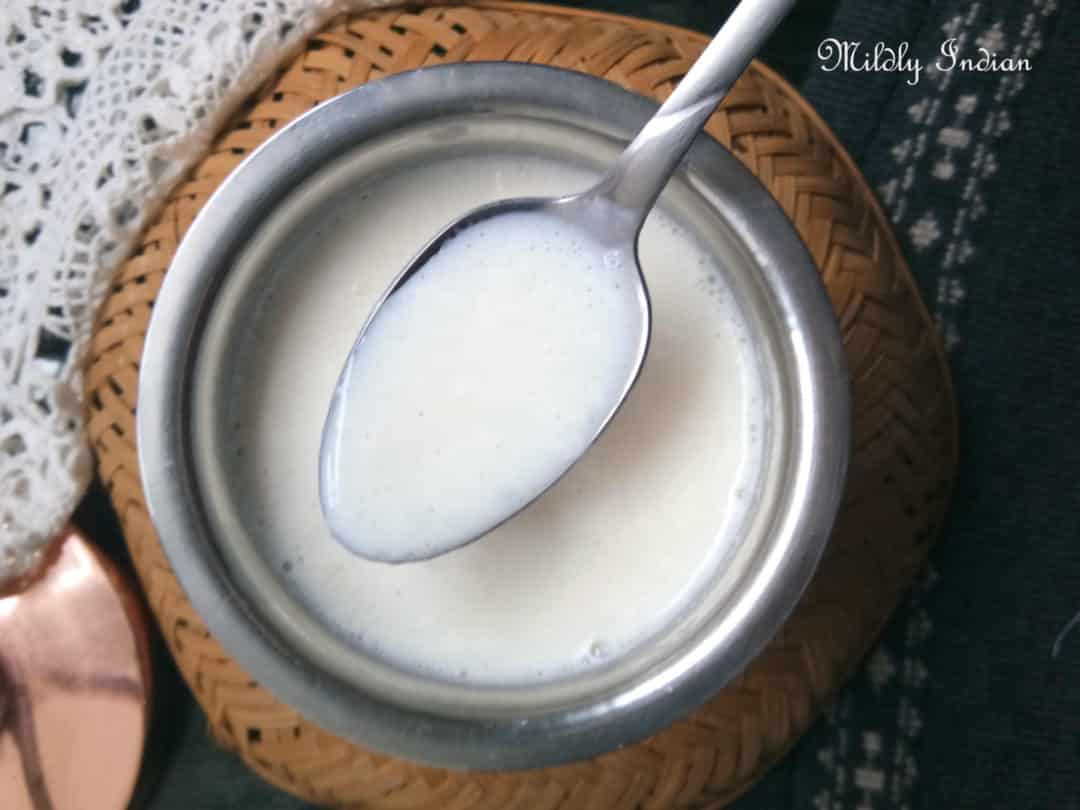 Varagu paal payasam/ Kodomillet porridge
A ancient grain to the modern table
Ingredients
1/2

cup

Dehusked kodomillet

varaguarisi

1/2

tsp

ghee / clarified butter

1

litre

low fat/ full cream milk

1/2

tsp

green cardamom

1/4

cup

Sugar/brown sugar

to taste
Instructions
In a pan gently roast the kodo millet with the ghee about two minutes continuously stirring it around.   Yes, half tsp ghee is just enough to coat the millet. Over loading it will make it greasy...and squarely beats the purpose being towards the healthier side

Remove on to a plate and cool for a few minutes

In a deep sauce pan add the millets, and the milk and gently bring them to a boil. Reduce the heat and let it simmer away.

Keep stirring to make sure it doesnt catch the bottom

Meanwhile pound the cardamom and keep it ready.

The simmering should be on.till the grains cook well, swell up and turn glassy. They will be like mini glass beads. this process may take around 7-10 minutes

Add in the cardamom and take it off the heat. 

Stir in the sugar/ brown sugar till it dissolves well. Taste test....and serve.
Notes
You can even chill it as a cold dessert top it will fruits.
Dehusking this tiny grain is quite a painful process. We recommend you to get the one which is already dehusked.