The everyday potato gravy dominating from the street shops to the fabulous home cooks of Maharashtra is the one featured today on the blog.
The Maharashtrian cuisine series on Shhh cooking secretly group is coming up with some exciting flavours. My partner Avin, unfortunately, had to leave blogging, but she had suggested a couple of amazing ingredients for me t work with the humble potatoes and the tangy tamarind. These are two ingredients very commonly seen in Maharashtrian cuisine. So we chose the basic one to highlight.
The Maharashtra cuisine follows a Lacto
ovo
vegetarian style with the coastal regions relying on the fresh sea produce and meaty dishes forming a Sunday or occasional treat. What is unique about this cuisine is they have fire-breathing dragon style curries and serve it up in a thali with sinfully soothing desserts to match.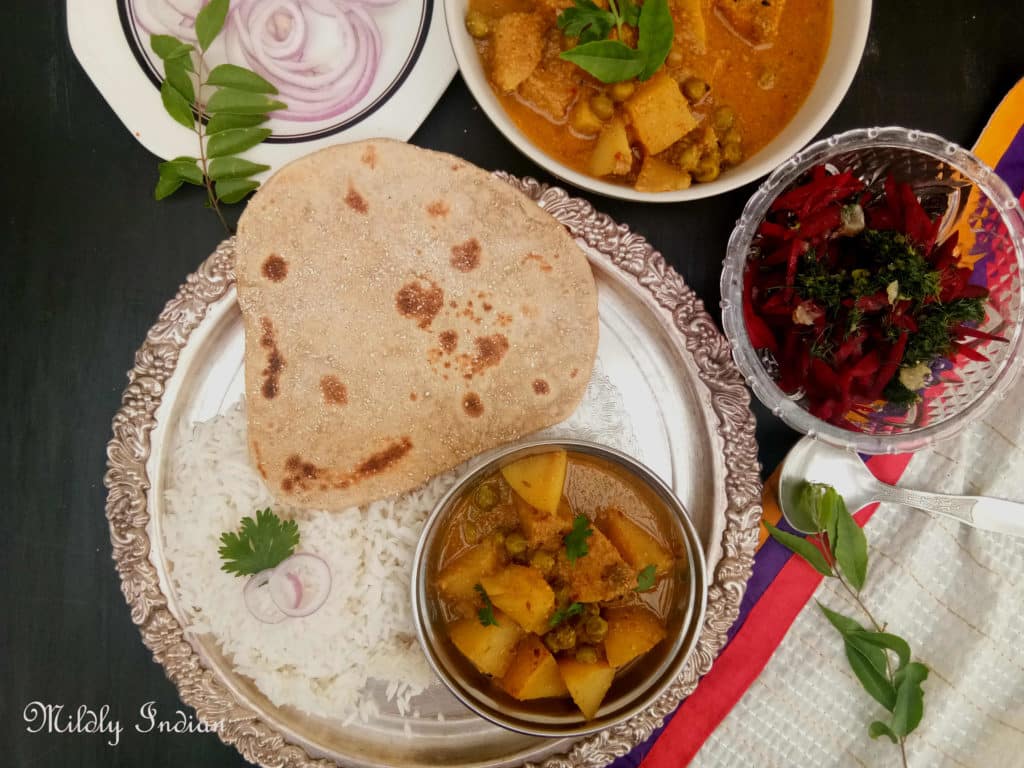 Here is one fire dragon one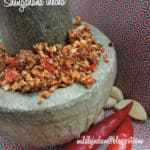 The ample use of legumes, cashews, coconut and peanuts add to the nutritive value of the dishes. It also caters to the creamy craving without much cream in it.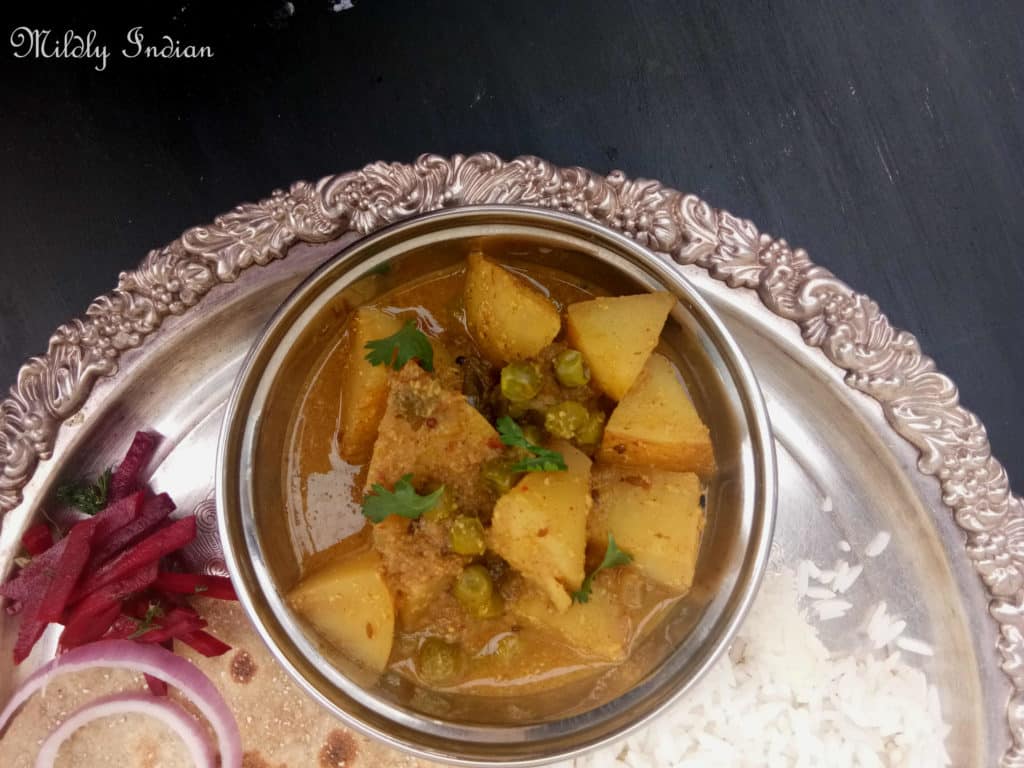 Ideally, this current recipe is a spicy one and calls out for the rassa or the gravy part (a bit on the watery side). Keep the flat bread ready to dunk into it and serve it with sweet Basundi and it is better than a happy meal. The same recipe is made with meat and as the vegetrians want, with  pan fried eggplant as a the meat substitute. Throw in some peas if you need some emreald pearls and make it all come wholesome. So here you are with the easy to tackle the recipe. Pair it up with some Kalonji Pulao or perfectly puffed poori and  some Spiced buttermilk and  with a serving of Basundi to finish you have a perfect indian meal ready.
When you try out this recipe save a pic in the discusion here and tell us what you have felt. It will help us to rate our recipes and dont miss to share it with your friends.
Print Recipe
Battata Rassa baaji
Yum
Maharashtrian potato gravy
Cube the potatoes about 1/2 inch cubes and set aside

Wash, peel and roughly chop the onions

Remove 1 tbsp of these chopped one and finely chop them, add 2-3 curry leaves also and set aside
The Malvani masala powder, this recipe I promise to bring up soon to you as I loved the flavours and am sure you will too.