It is easy to say eat lean and really difficult not to starve yourself. When I say this, trust me it not easy to eat healthy without t a good amount of thought. Through much of the reading that I do about cabbage is one of the healthiest vegetables when you want to eat lean. The easiest way to get a lean dinner on your plate is to get a slice of roasted cabbage, so you are having a good portion of low carb option and still having a great good meal with a smile. Sound good?
 Here are some facts about the cabbage that may make you look at it in a different light
With about 33 calories per cup of shredded cabbage is a great deal of good fibre and nutrients with a low level of carbs. So ideally should be loved by diabetics and all low carb diet aspirers
Vit k needed for proper blood clotting is best sourced from cabbage and other leafy vegetables
Cabbage is useful in preventing osteoporosis as it has good amounts of potassium. Further, vitamin K helps in bone health as well.
The antioxidants and anthocyanin (red and purple varieties) content of cabbage is very useful in cholesterol management
The role of Sinigrin in cancer prevention is widely discussed in the research world and cabbage is one of the best sources.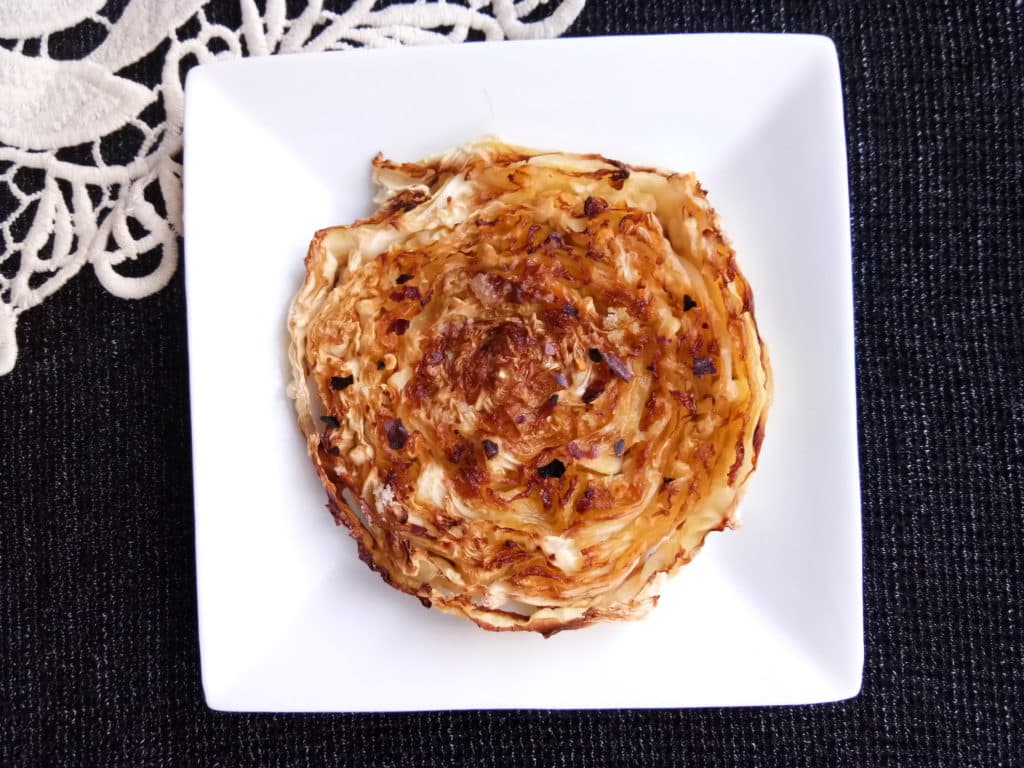 To serve the cabbage steak
It is often a question of what can we serve with it. I would suggest a small amount of sauce
Top it with grilled cheese like halloumi or paneer or with a nut mince and you have a perfect dinner.
Here are a couple of lower carb options
If you like the cruciferous vegetables try this too
Try this too for a filling low carb option
So here after hopefully cabbage is not one of the piles of overcooked mess on the side of your plate but a flavourful helping to reach out for seconds.
Do stay in touch with us via Facebook or Instagram using the links below. Don't hesitate to leave a note for we value what you say to us.
Finally, I am revamping the post with a group of blogger buddies, #Foodies_RedoingOldPost1. it is really important for us to see our own posts in a new light. It is really pleasurable to see a group of food loving, conscious bloggers get together in this manner.
so enjoy this recipe and See you next week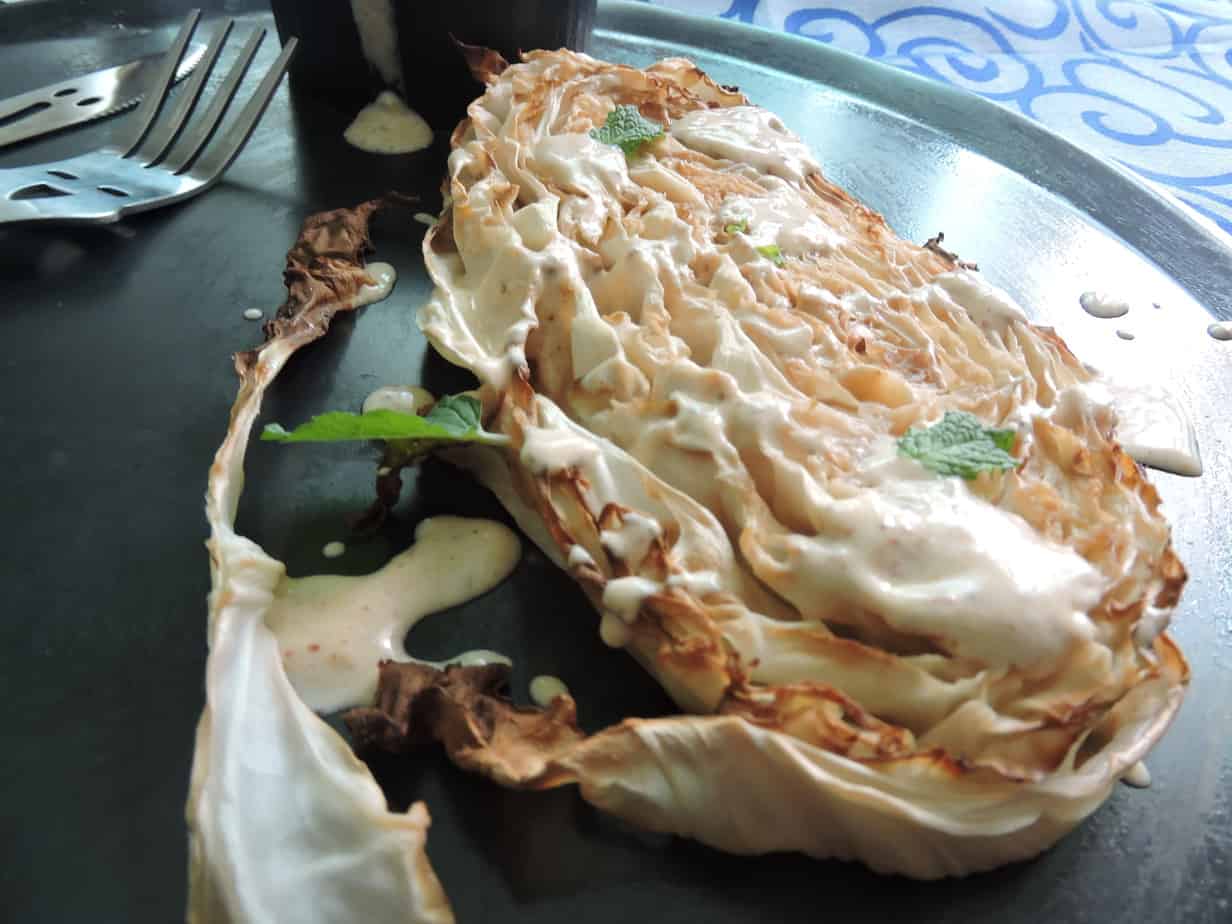 Healthy Roasted Cabbage Steak
Healthy Way of Life!!
Ingredients
1

medium

Cabbage

red or green

2

tbsp

olive oil

or butter if you prefer

1

tsp

dried herbs

to taste

salt and pepper
Instructions
Pre heat the oven up to 180 for ten minutes.

Prepare a baking tray with grease proof paper.

Clean and slice one inch thick slices from the whole cabbage head.

Place each slice on the baking tray.

Drizzle the oil, sprinkle the herbs  and set for baking.

Bake at 180 for 15minutes.

The steak can be served with a balsamic reduction, wine sauce or a simple yogurt mint sauce..(if you are not a vegan)

Serve with a bean salad for a healthy week day dinner ...
Nutrition
Serving:
225
g
Sodium:
120
mg
Sugar:
8
g
Fiber:
5
g
Potassium:
559
mg
Calories:
118
kcal
Monounsaturated Fat:
5
g
Polyunsaturated Fat:
1
g
Saturated Fat:
1
g
Fat:
7
g
Protein:
3
g
Carbohydrates:
13
g