Every year with the mango tree  in my parents house being very kind to us we do get a good crop of mangoes. This means that, these mangoes would have transformed as  curry,  gifts, pickle, jam or sun-dried. Nevertheless, I always ask my mom to keep a handful of the sun-dried mangoes for me.
Transformation to sun dried form
The mangoes from my house are really sour. So, even if a few pieces are strong to make a tangy effect on the curry. this is the flavor factor for this Indian curry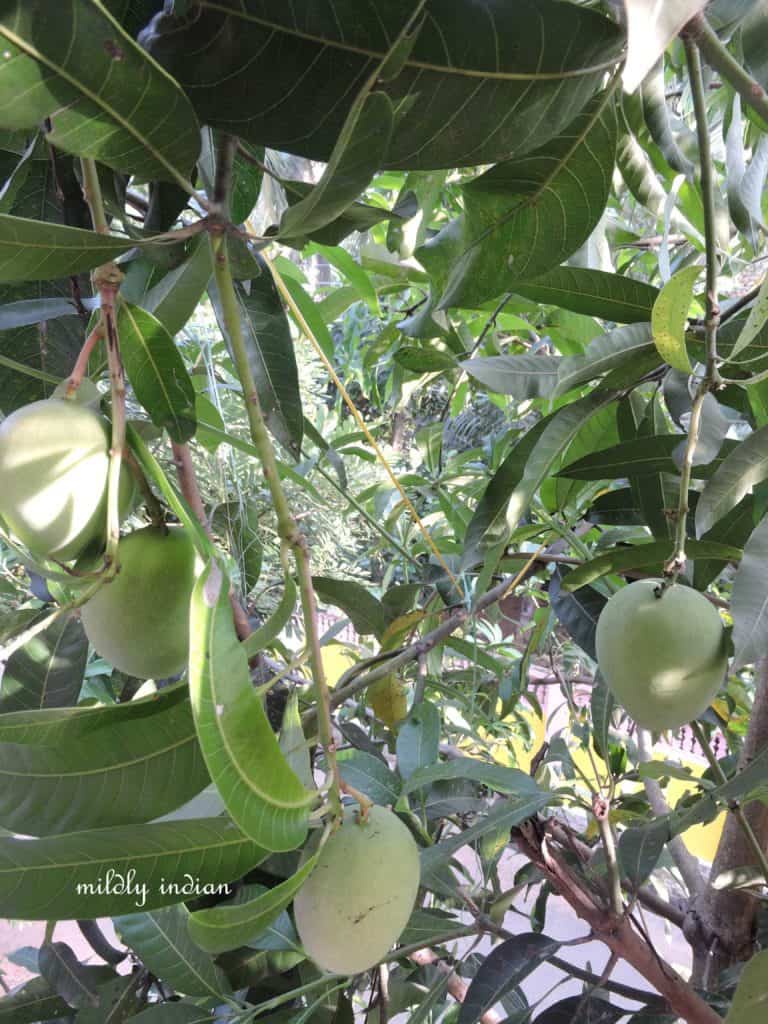 The mangoes are first sliced and marinated in salt and a bit of chili  powder  and then sun-dried til it looks black and stiff. This painstaking task for about 15 days.. My mother does meticulously.  Once dry she stores the sun dried mango for the rainy months. When, the tomato prices hit a peak… She unleashes her magical mango weapon. Out of all her preparations I really love "Palaghat style maavattal kozhambu"  with these sun dried pieces. she on the other hand loves the way I make rasam with the maa vattal.
I will leave the maa vattal rasam for another day.  Today I really was missing her so made the vattal kozhambu. Since my dad doesn't really like it she hardly gets an opportunity  to make it nowadays.  We used to share this liking especially  when he is travelling.  Going back and forth it's a big bowl of maavattal kozhambu, squabbling over the softened mango pieces and finally the motherly warmth letting go of the last piece so that the daughter can beam a giant grin…. ahhh motherhood!!!
My kids don't seem to have formed an opinion about this so far…so my wait is on.
I honestly don't know whether to call it vattakozhambu or sambhar..(of the addition of the cooked tuvaram parippu)… Well,I just decided  not to change the name because that's how she called it.  The only difference  is that she makes it really  spicy and a little more thinner than the current one.  I have just used my regular
homemade sambhar powder
 to  form the masala part.
Try it out and let me know your feel.
Here is another classic from palaghat cuisine
and if you really love to do some sun dried ones this summer.. try this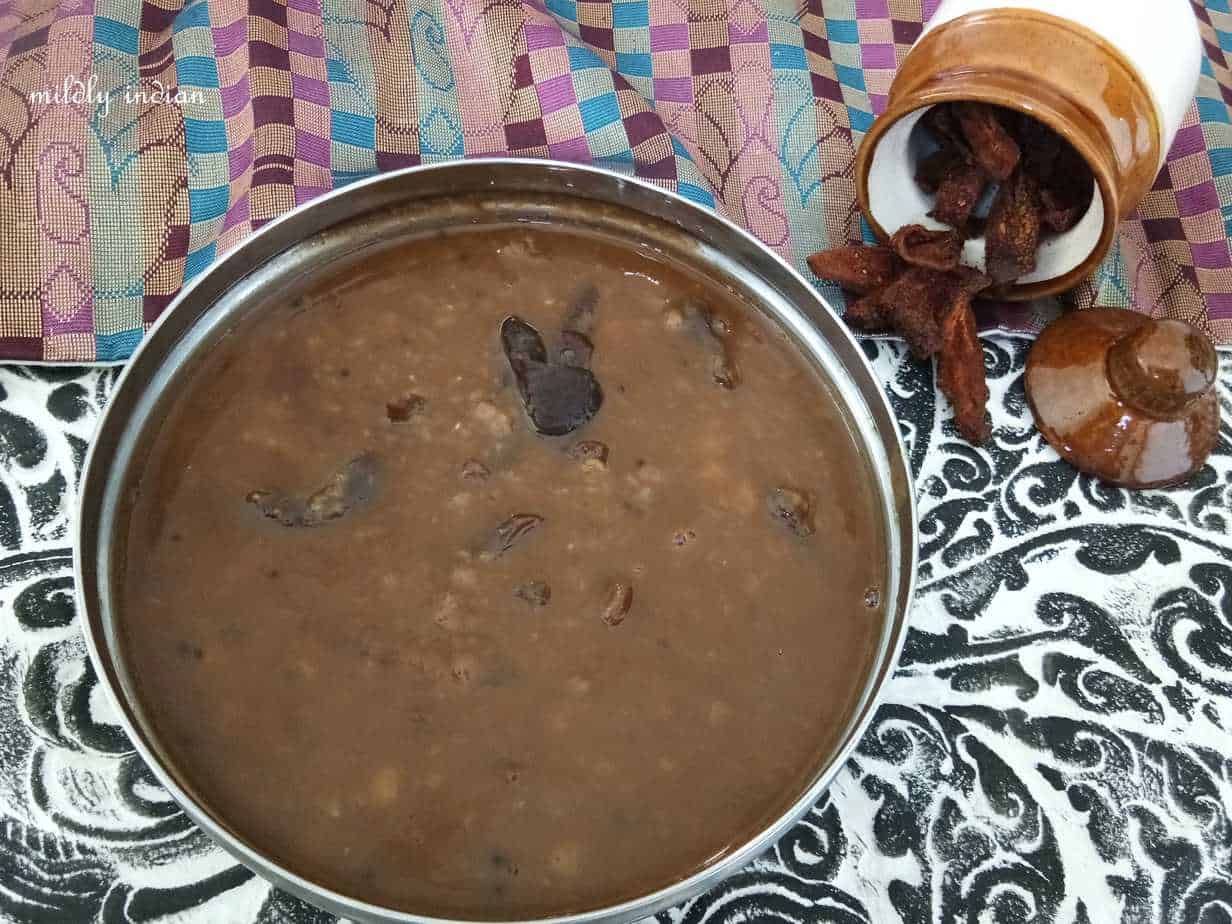 Maavattal kozhambu
Sun dried mango curry
Ingredients
1/2

cup

maa vattal

sun dried spiced mango

1/2

cup

split pigeon pea

cooked, arhar dal, tur dal

2

cups

drinking water

2

tbsp

sambhar powder

1/2

tsp

turmeric powder
tempering
2

tbsp

Sesame oil

1/2

tsp

mustard seeds

a

pinch

Asafoetida

1

sprig

curry leaves
Instructions
In a heavy-bottomed wok add sesame oil and add the mustard seeds.

In the same pan, heat the remaining oil, add mustard seeds.    

As they splutter, add curry leaves, asafoetida , saute till the curry leaves turn crispy.

Add the mango pieces and water and bring to a boil.

Run the cooked dal and sambhar powder in the processor to get an smooth consistency. Now add this to the boiling mango pieces.

Add the turmeric powder, salt. Caution with the salt as the mango pieces will already have salt in them.

Simmer for 10-12minutes, stirring often.

Enjoy hot with steamed rice