Most Indian food scene will incorporate a dollop of cold and refreshing yoghurt dip with chunks of cucumber on the side of the platter. When you dig onto the spicy heat of biriyani or look for a spoon full to cool down during summer dinner time, it is always that cooling raita that you reach for.
This raita occupies the dinner table everytime we have friends over. In this way even if I goof up the curries or their spice levels. There is something to dunk in to cool off. This is a trick I learnt a long while ago. At that time, I was a new cook and the one recipe I truly mastered or should i say it saved me many times.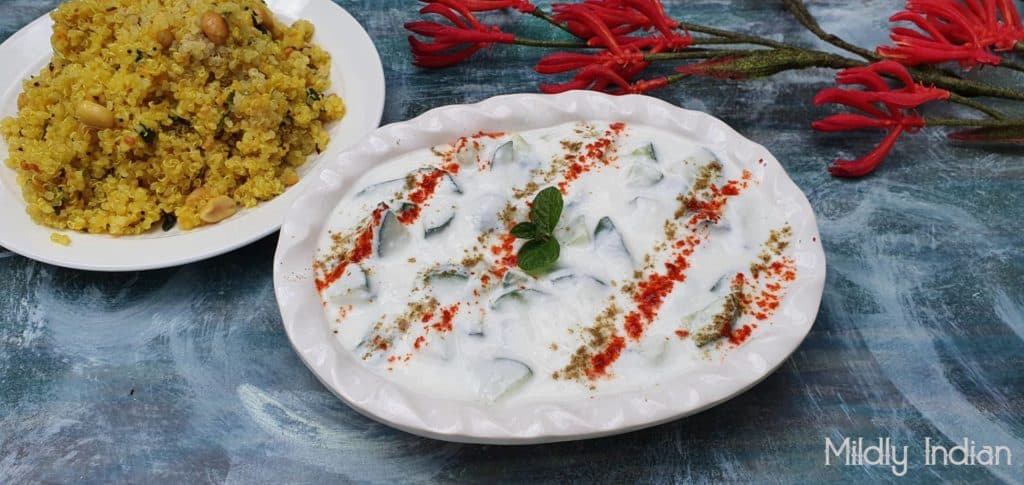 Try this simple cucumber raita with these recipes.
This is a recipe I put early on in this blog as well. After 6 years, surely this recipe is due for its well overdue revamp  So, here we are. Moving ahead, there are many more cooling yoghurt dip varieties I added to the blog and a few more skills I learnt to make it better.
Here is the collection of raitas, kichadis  and pachadis
Hung yogurt relish with carrot fries
Vellarai  keerai thaiyr pachadi , Indian pennywort yogurt  dip
But, that classic cucumber raita recipe never changed. I have however tried out the vegan recipe for a few friends. Both the recipes are in the recipe card below.
As we are making changes to the content and adding new images, I am adding this content to foodies redoing old posts. In this group we bloggers collectively work towards bettering the reader experience constantly and bringing in relevent new changes as we learn them. Hope you like these changes and you will keep visiting as we keep up with new recipes and revamping old ones.
Stay safe and enjoy the recipes.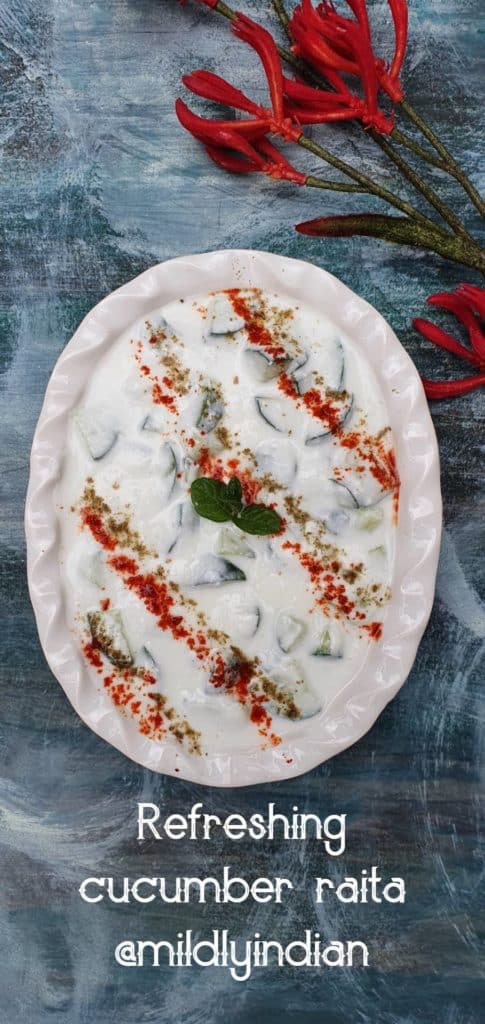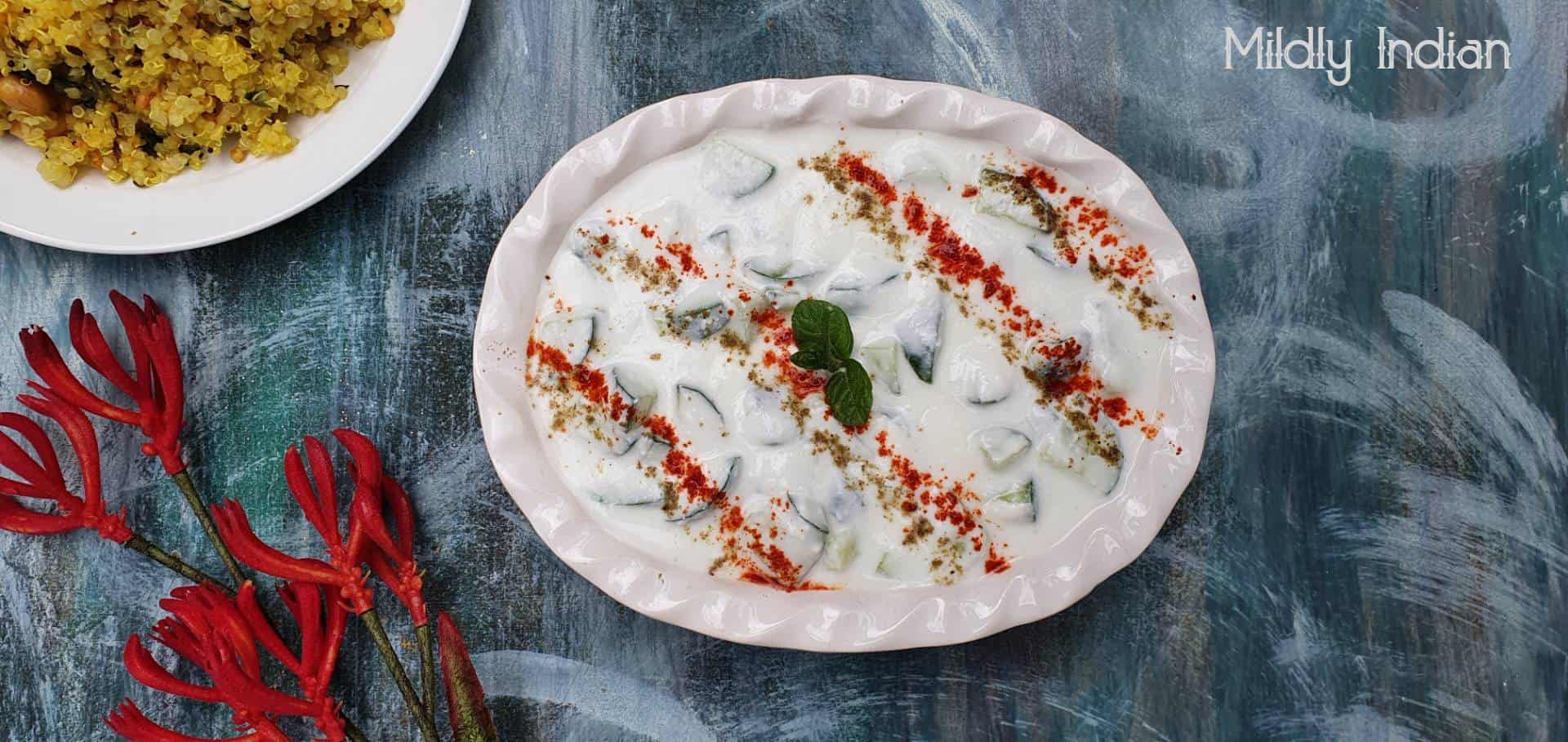 Print Recipe
Simple cucumber raita
Cooling cucumber chunks in spiced yoghurt sauce. Gluten-free, raw, nut-free recipe.
Ingredients
1 medium-sized cucumber ( Indian or Lebanese variety)

1 cup natural set yoghurt

1/4 tsp red chilli powder

1/4 tsp roasted cumin powder

1/4 tsp chaat masala

Salt to taste

1 tbsp mint leaves, finely chopped
Instructions
1
Wash and peel the cucumber and dice them.
2
Whisk the yoghurt with finely chopped mint, chaat masala, cumin powder, red chilli and salt.
3
Add in the cucumber chunks and mix to coat the cucumber.
4
Garnish with pinches of red chilli powder and cumin powder.
Notes
Variations If the cucumbers are grated u can use it as a chip dip.