Following up a suburb group note I saw a family giving out beautiful aromatic Naga bon chillies. Fresh from their garden these peppers were so eye-catching I couldn't resist asking if i could share a few. They were a beautiful young family and we were amazed to see their beautiful growing garden with many varieties of chillis and vegetables.
It really special to do this post, not just because of the lovely chillies, but also because of the lovely family I met.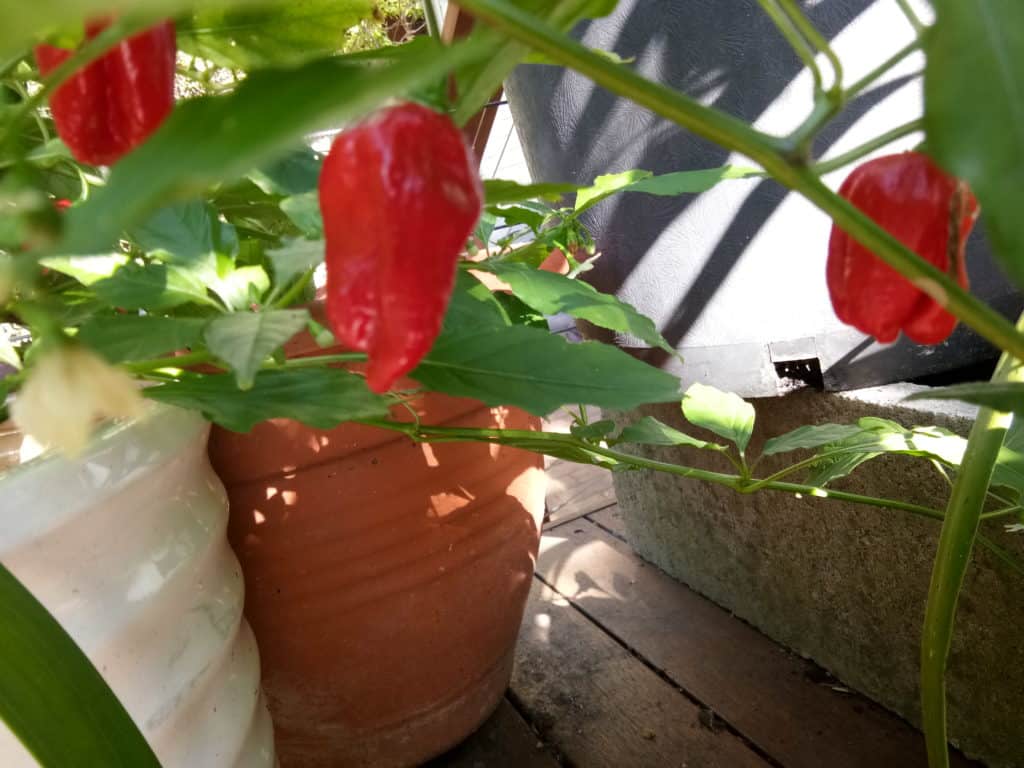 With the chillies secured, my head was in a state of buzzy beehive. A zillion ideas few by, but I honestly was conscious that this could be stingingly spicy if I kick it in the wrong way.
Wanting to take it slow and steady, we devised a plan. A cup of cold milk and a familiar recipe where we could add the chillies based on our preference may be the best way to go.  The knowledge that these chillies rate 11/10 on the spiciness scale, approx 600,000 – 900,000 Scoville units, it seriously wouldn't be fun to burn yourself. But then, there is a part of the adventure in every step.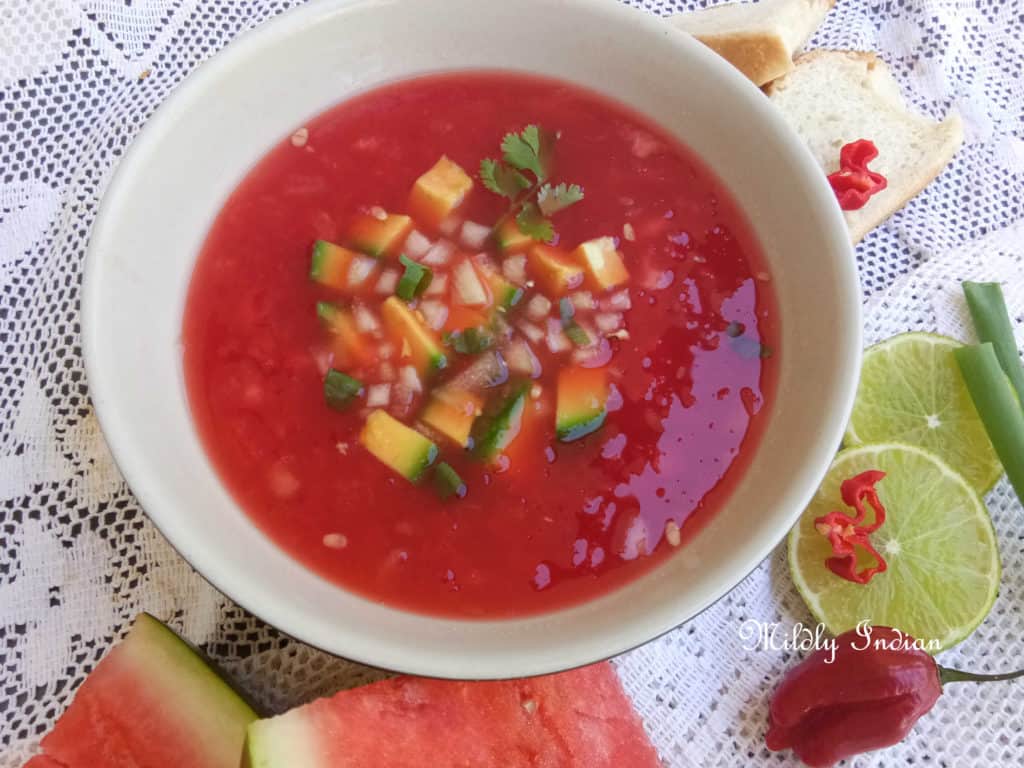 With our favourite watermelon, the plan was on. Watermelon gazpacho, with avocado, cucumber, herbs and chilli added in. Complete with some crusty bread, we set upon the experiment.
The first thing I noticed about these chillies was their fruity aroma. The spicy kick was thankfully soothed by the sweet flavor of the cold gaspacho.
A bit of research pointed out that ever since the naga chillies were pronounced as the spiciest, there have been very many crosses and varities developed which have held Guinessrecordss for their heat, like Trinidad scorpion ButchTaylorr, Naga Viper, Nagabon, Nabanaga and more.
What happens to our body when we eat a spicy chilli?
The chemical capsaicin is the culprit to all the reactions we show. First, it tricks the brain to believe there is an alarming rate if heat increase in the body. The brain responds immediately to sweating. This is followed by irritating the mucous membrane which releases the liquid to wash of the irritant (hence the nose leaks).
Beyond the obvious, we may experience stomach ache due to the faster rate of movement of the stomach muscles to get rid of the heating element entered in and the gut also trying its best to break it down simultaneously, sometimes resulting in diarrhoea.
Interesting, how the body tries to get rid of chillies the moment it doesn't stand for a bit of flavour.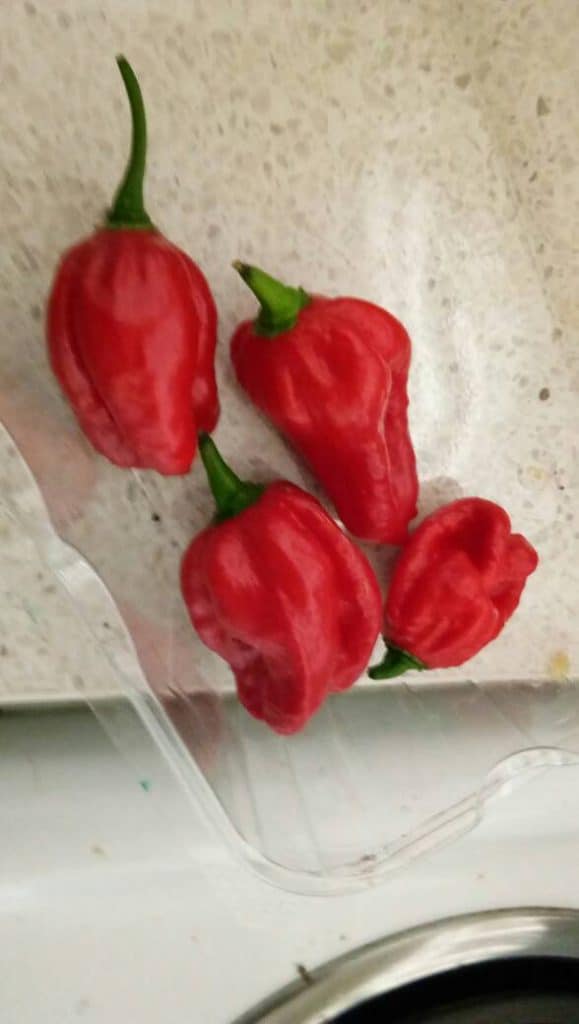 The best ways to cool down this heat is definitely not water, but the knowledge that capsaicin is fat soluble. So anything creamy should work its way. Milk, cream, butter, yoghurt, ice cream tops the list.
We were certainly not ready for the steady kick from biting into it…so, for now, we are happy with the gazpacho.
We have saved the few more peppers for further experiments and will follow up as we do our experiments. So do catch up with us soon.
Here are some soup recipes similar to the gazpacho which you may like.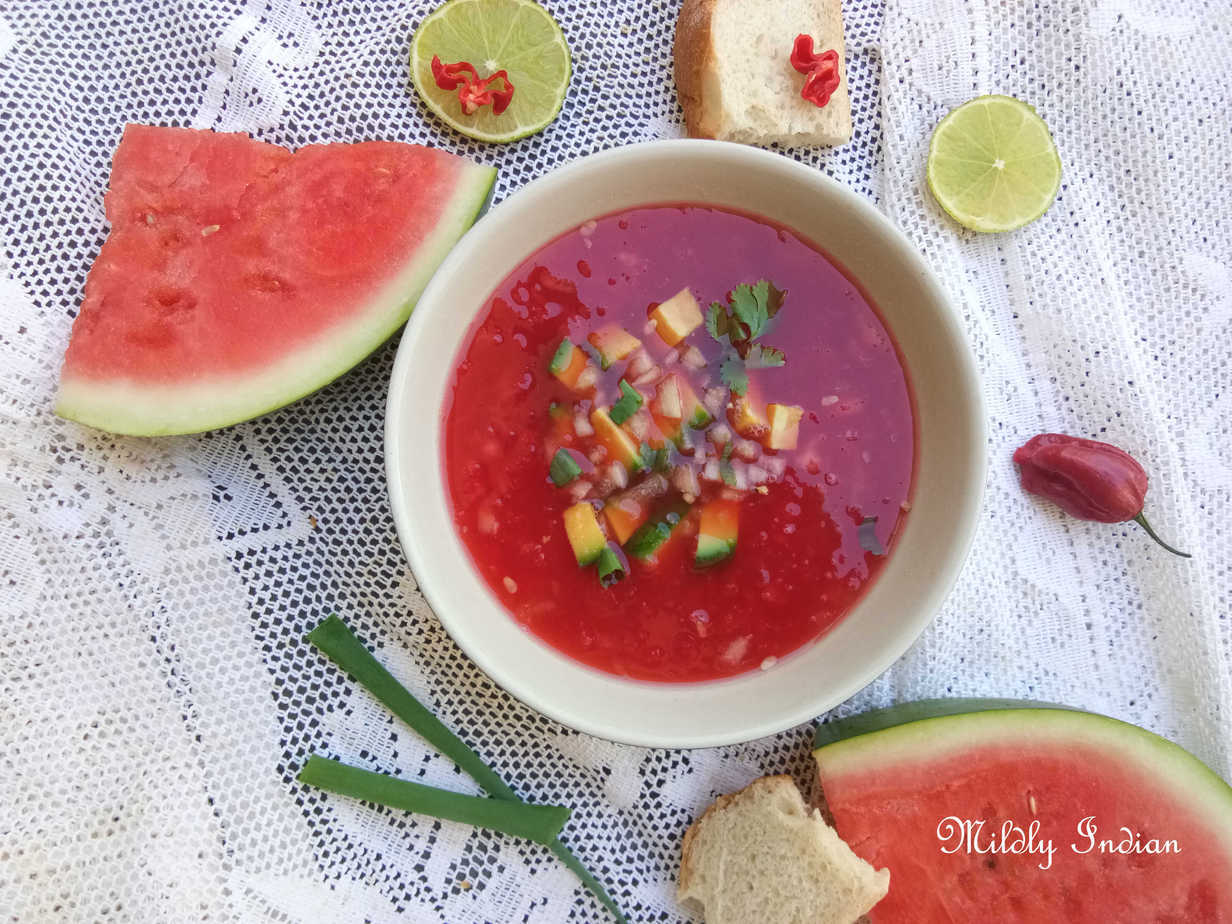 Watermelon Gaspacho
With Nagabon chilli kick.
Ingredients
to blend
2

cup

watermelon

cubed

1

medium

Tomato

cubed

1

celery

stalk

1

small

english Cucumber

cubed

1/2

inch

fresh ginger root

grated

1/4

tsp

nagabon chilli

1

lime

1

handful

italian basil
to serve
salt to taste

crushed black pepper

2

tbsp

cucumber

finely diced

2

tbsp

avocado

finely diced

1/2

tsp

nagabon chilli

finely chopped
Instructions
Blend all the ingredients to a smooth blend.

Chill the blend

Toss the cucumber and avocado together and keep ready to serve.

To serve, ladle in the soup. Add in the cucumber and avocado mix. sprinkle salt and pepper as desired and then add in the amount of chilli you prefer. ( start small)
Notes
Use or omit the chillies based on your preference.