That morning cuppa is a ritual for many of us. The common one you see in India is the "chai". Whatever be the sweltering heat we love our chai.. stop, I am not talking.g about that three-in-one frothy mix that just gets stirred around. This is the aromatic masala chai that I am talking about. the one that makes up so many emotions for us.
The masala blend
This begins with that aromatic spice blend, roasted patiently and powdered. Now this is not the usual spicy mix but an aroma infusing addictive combo. This casually gets s sprinkled and that makes the tea all so glorious. This signature blend is slightly different in different regions. Try mine in the recipe link below with cardamom, cinnamon, cloves and more and see how you like them.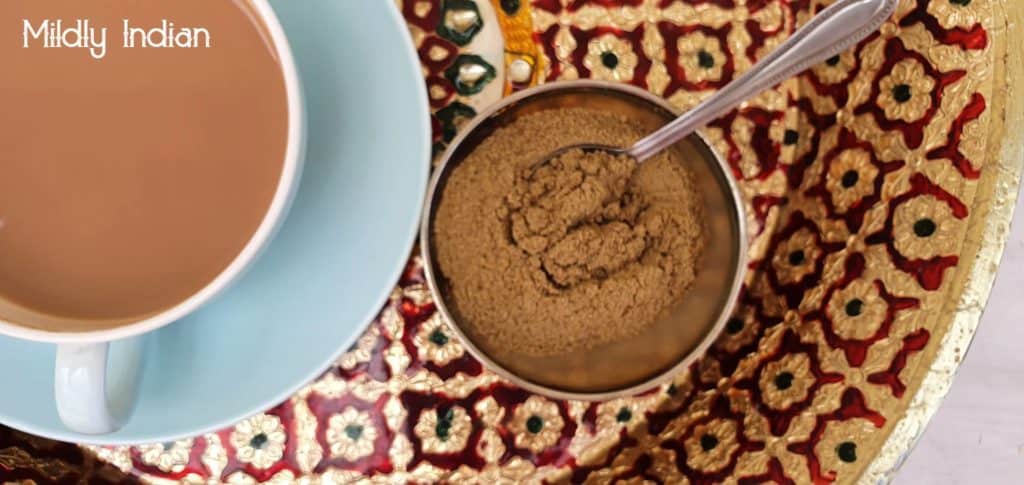 Green tea vs black tea
In the tea industry, the tender shoots with the first couple of the delicate leaves are painstakingly picked. The fate of these leaves are decided the same day. Some of these get to go on as the gentle green tea and the rest are crushed a bit and left to ferment overnight. This transformation makes the tea the glorious black with the deep intensity. This is further dried. Then it can be powdered as a tea dust or as granules where the tea leaves are crushed and rolled up. These granules are my personal favourite.
This is the same tea leaf granules that I use to make the black pepper milk tea and basil chai, the elixir for winter flu and the Malabar special, Sulaimani
Drop-in for  masala chai
Dropping in for a cup of chai is a common way of saying hello!! back in India. It is a must to serve tea when an elder family member comes in. Essentially from a quick hello from a friendly neighbour to the long lost hello, it all ends up in the chai. Oh boy, if you get that chai as an invite skip that lunch and go straight to dive into that brilliant collection of appetizers.
Guess what marriage finalization to breakups works on that chai!!!! So be aware that masala chai is the perfect backdrop for every scene that evolves in your life. Therefore it has to be the best every time.
Chai never comes without a namkeen or something semi-sweet so here are some you may want to serve along with it.
Jolada avalakki mixture – sorghum jar snack
pongal vadai- gluten free fritters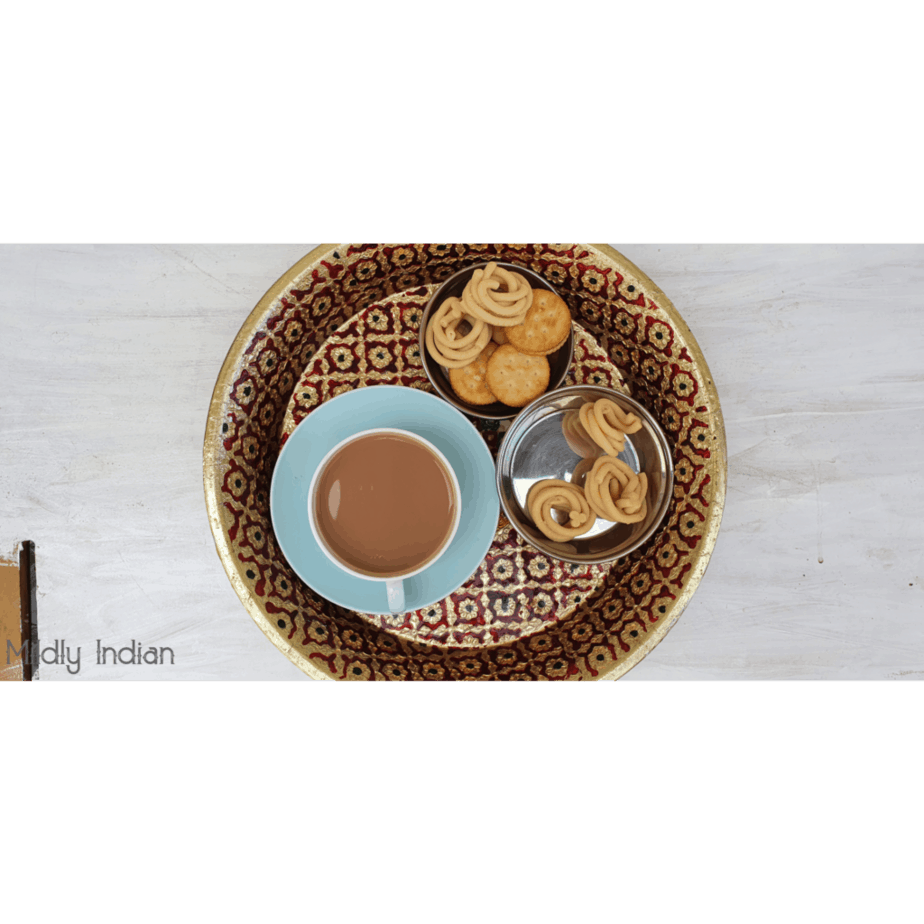 Here is the recipe for that glorious tea masala and the garma- garam masala chai. Do make it, and hand out with your friends. Do let me know if you need a hand choosing the tea brands as what is available in your country zone. Keep in touch via Facebook or instagram. See you soon.
Print Recipe
Indian Masala Chai
Yum
For the Chai Masala blend
| | |
| --- | --- |
| For the Chai Masala blend | |
In a hear pan, roast the cinnamon, cloves and cardamom gently to release more flavour.

Now add the black pepper and fennel seeds and let it stay in the warmth for 5 minutes

Into the spice-mill add the rose petals, ginger powder, nutmeg, and dried basil and give it a couple of pulses.

Add the roasted spices to the spicemill and powder them all into a fine mixture.

Store this aromatic powder in airtight jars for up to 2 months.
Adding sugar or any sweetener to tea is totally optional. I prefer mine without so have not added any. You can add the sugar to the boiling water itself if you prefer.