Steamed desserts are very popular in South East Asian countries. Being in Malaysia and the Philippines gave me a chance to explore these treats with exotic flavours more often than ever. Since my culinary expertise had improved since my Philipino days, my exploitative palate was ready for a bit more of taste travel in Penang. I loved to see these steamed filled buns that came out of the stacked bamboo steamers. Standing in the queue to get them with friends, chatting and tasting the different filling was fun. These Malaysian adventures gave me the confidence to steam a lot of bread recipes, than bake them. 
These steamed mango muffins
I seem to enjoy baking a lot more than before. I am now confident mixing flours, feeling the texture and making adjustments to suit our tastebuds. Every week I send a pic of my baked stuff to amma, she feels happy to know kids have a snack ready. This week, she wrote back, that she has been wanting to have some cake as well. Knowing that her microwave broke down recently and that she has no oven, I knew she will find baking difficult. I had this thought all night and while pouring the batter for idli(fermented rice cake) into the steamer moulds, I thought, perhaps I could steam some muffins and see. That is what brings us here.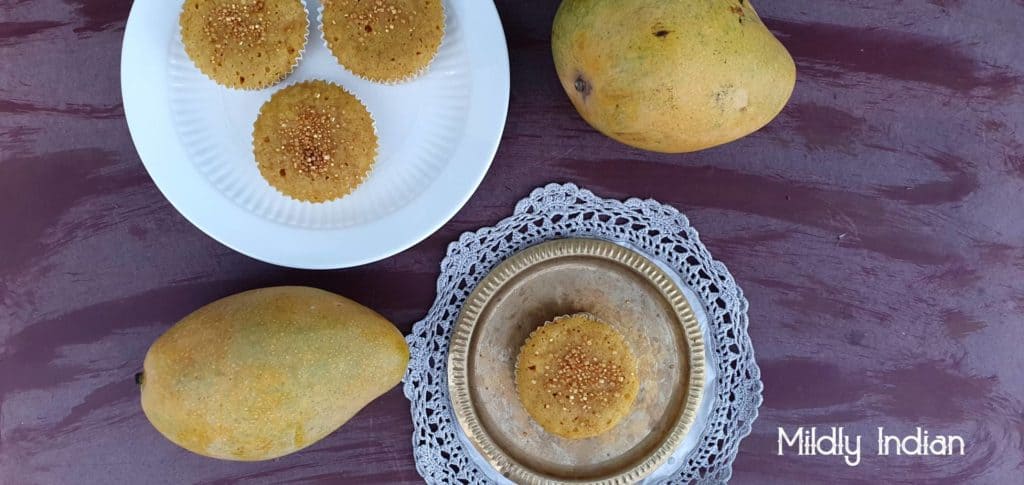 The mangoes
It has been a while the Indian mangoes were tempting me. With winter here, there were no mangoes. I was going to patiently wait, but guess who comes home with 3 of them dear understanding hubby. He knew I will be so happy to have them. So they went straight to flavour these beauties and make my house smell the beautiful tropical freshness. 
The shhh cooking secretly  series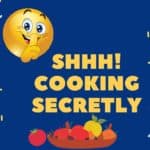 It is great when bloggers create fun challenges for each other. This makes a common passion exciting and that us what I like about Shh cooking secretly challenge. With partners to decide and discuss ingredients to a theme, it makes our creative efforts hone better towards recipe development. This time the theme is steamed by Anu Kollon and my partner Nams Corner gave me cardamom and oil to work with. So here is my entry to the theme – steamed mango muffin . Nams Corner has perfected the texture for ragi idyappam, do check out her recipe when you need to get that perfection.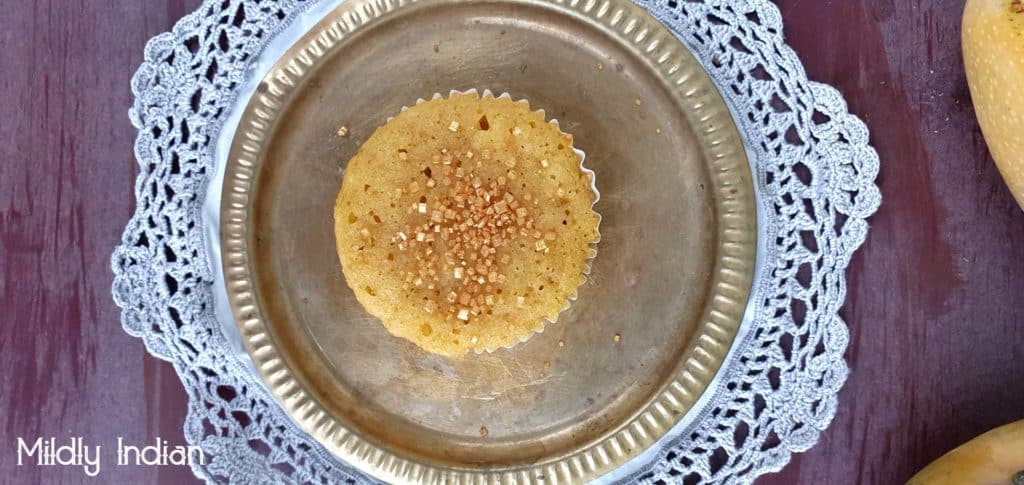 Baking with this recipe
 I have tried the same recipe to see if this steamed mango muffin batter will work well when baked. I was pleasantly surprised when they presented as flat-topped ( I have never been able to get a flat top ever before). They were a tad bit sweeter than the steamed ones but really soft. So either way, the recipe works. So an absolute winner recipe here. 
Here are some more recipes to bake?
It will be wonderful if you could try some and give us feedback. 
Baked oatmeal cups for breakfast
Looking for some more recipes in the steamer?
Try these
Steamed fermented rice cakes – Idly
Upma Kozhakattai steamed rice dumpling
Maligaipoo idly (Kushboo idly)
Quinoa pidi kozhakattai- steamed dumplings
Sweet riceflakes dumpling- Aval kozhkattai
Hope you will give it a try too.
Stay safe and see you again.

Print Recipe
Steamed mango muffins
Yum
Set the steamer on medium heat and let the water begin to boil. Keep it on a low heat and covered till the batter is ready.

Place the muffin moulds with the bowl on the steamer rack and bring up the heat to medium.

Let it stand for another 10 minutes before unmoulding.

To unmould run a knife along the edges and flip he muffins out.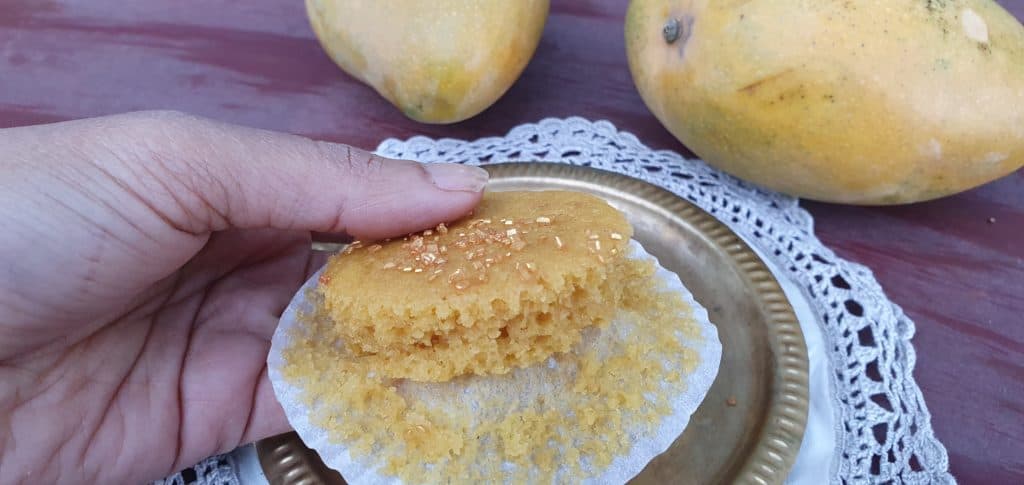 This is the texture of the steamed muffins when they are unmoulded. They are really soft. they do not stick to the muffin liner when perfectly cooled. Mine are still warm hence they are lightly stuck to the liner.