We went to the cricket match last week and I really felt so different from the previous time I have been to the stadium. This time, there were no innumerable adventures to the toilet, there were no snatching of snacks, there was no whines or little run around adventure. I realised my kids grew up!!!
The last time I was at the stadium I vowed never to go back coz I never saw a single part of the match but needed to be running around with the younger one who was fascinated by the people maze. Being small and really active toddler she weaved through the crowd easily and was so difficult to catch up with. The million handwash trips, the clothes spilled with foodstuff, people staring as we interrupted their precious game and many more reasons were the ones that prompted me to stay away. But now, it is all so different.
At the same time, Poonam suggested the #173toddlerfingerfood theme for the Foodie Monday blog hop. So here we are, revisiting the toddler years of our kids. Going through the pics, remembering the antics, re-enacting some of their lovely words and habits. Oh boy, oh boy the tantrums!!!
There is one particular habit I remember one of my kids. Anything gave to eat needed something to dip in. May it be veggies, fruits, idlies or toast, it was all about the dip- dip.
The words were hardly there but the gesture to put that little bowl to dip into was super strong. Slowly and steadily we built up an array of dips for all the savoury items. Many times, I wanted to think beyond the chocolate dip. I was so at loss, Sleep deprived and up to my nose deep in things I don't want to even remember, couldn't imagine what I could put in that dip-bowl, worthwhile without all that sugar loaded. There is one we fell back upon that's the one for today. So scroll down and don't miss this tofu magic.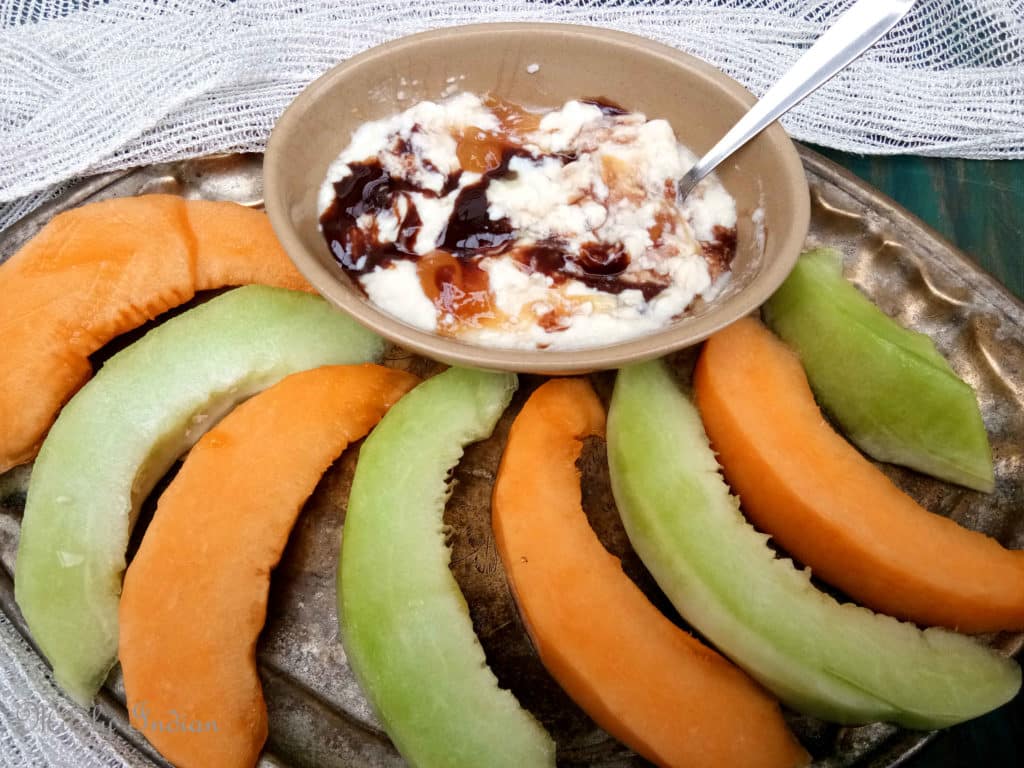 Is tofu good for children?
Tofu is one great source of fat-free protein for the young and old alike. Soy is one of the preferred proteins in the vegetarian world next to beans and legumes. (beyond 8 months)As with any food stuff it has its pros and cons.
Tofu or soybean curd is a good source of iron, protein and calcium. It is bland and takes up the flavour which is added to it easily. It is like any other protein digestible after the little tummies are used to a bit heavier proteins like legumes. However, it is important to be aware that some children can be allergic to soy.
High consumption of tofu, just like any other foodstuff should be limited. Also, try reliable sources of tofu rather than the commercial out pushing to monitor the quality of the coagulant added.
The firm tofu tops the list for protein content but usually, kids adapt to sweet soft tofu taste. Tofu is a wonderful addition to the protein needs of a vegan vegetarian child.
Here is one more for the more adventurous palates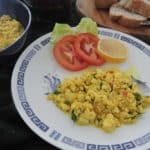 The inspiration for this tofu dip is the "taho" that is served as a sweet dessert with tapioca pearls. As a  toddler, mine loved the dip, now still likes it as an older kid.  i couldn't be happier as it did carry a small amount of protien in each dip…blend it smooth of your toddler has a trouble with the swirls (totally understand, they can pick on pretty much anything)
Oh!! did someone tell you, you get a revisit when they turn teen. Well I am on that rollercoaster, no more "dip-dip"
tantrums, but a whole lot of logically challenging ones
.
I am sure you have had your adventures too, don't miss to pen it down here… Will love to find similar features. Catch you soon.
There are some toddler perfect ones here on the blog, Check them out, don't forget to leave a note or rating when you try them.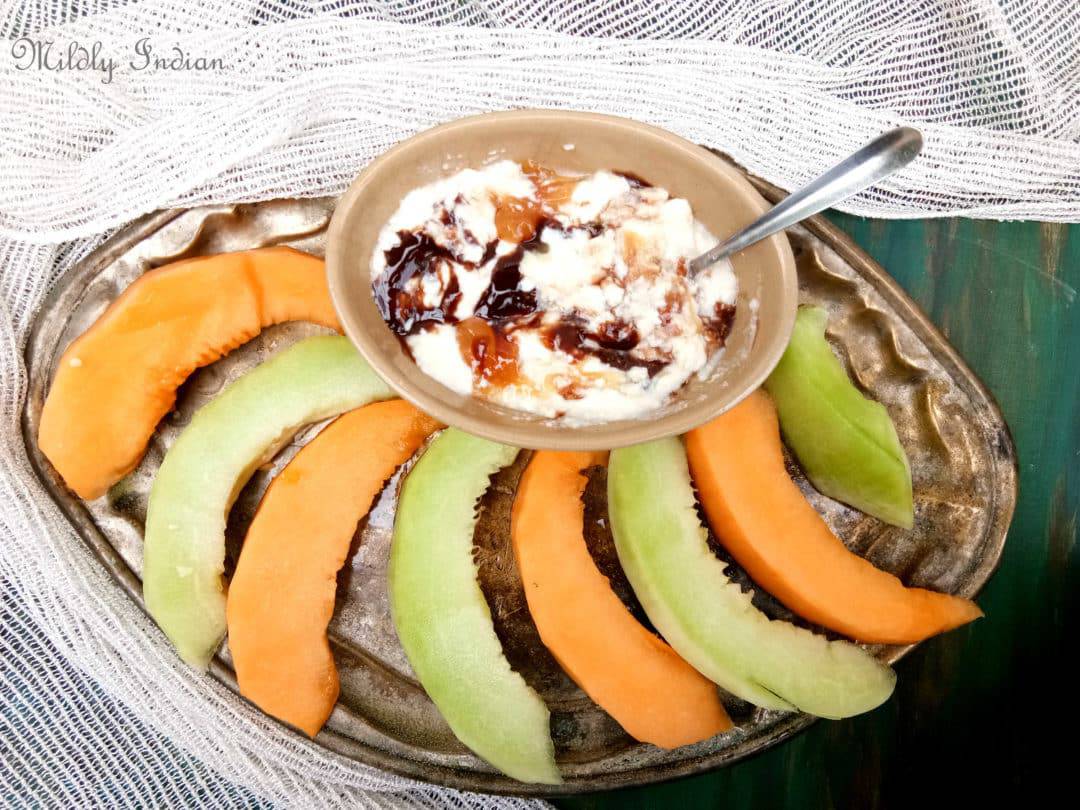 Chocolate and caramel tofu dip
One for all ages
Ingredients
for the dip
3

tbsp

tofu

silken or soft

1

tbsp

chocolate syrup

1

tbsp

caramel sauce
for serving
fruits

cut into bite sized dices

rock melon/ musk melon

wedges to hold by little hands

Rice cracker
Instructions
Remove the tofu from the packaging and drain out the liquid.

Press down the tofu gently to extract a bit more of the liquid.

Scoop three tbsp into a bowl and save up the rest of the tofu

Add the tofu into the bowl and swirl in the chocolate and caramel.

Serve it chilled with fruit cuts, melon wedges or unflavoured crackers.
Notes
Rarely, I have served the tofu with a swirl of rose syrup ( when I do have an uncoloured one), so vary the sauces till you catch one your kid loves.
Some children are not fond of the swirls if so use a hand whisk or blender and smooth blend the same.