Mushroom pepper fry is one of the most favourite quick ones from our dinners.
This pepper and thyme loaded mushrooms ones is our favourite, top it on toasts, Turkish bread or crackers it is the best.
Take it as a low calorie, warm salad. it is wonderful.
Try it to believe it- a delicious pepper fry.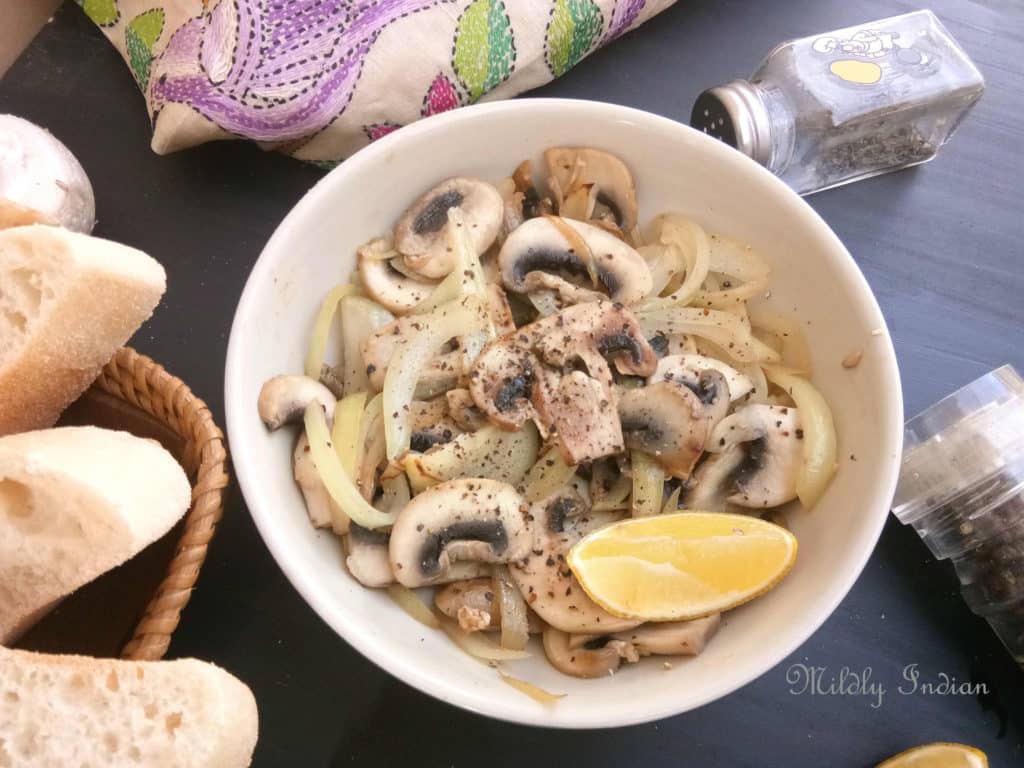 for more mushroom recipes
Print Recipe
Mushroom Pepper Fry
Yum
A good source of Selenium and Potassium.