Coming to south India Janmashtami (Gokulashtami/Krishnan Jayanthi)will feature recipes made with rice flakes.
The birth of Krishna is celebrated with the distribution of sweets and spicy treats made at home. Along with all the offerings of sweets and savouries, you will find rice flakes, butter and milk offered to the god. In addition, there will at least be a simple version where these red or white rice flakes are used to form some tasty treat.
Why is rice flakes associate with this festival?
It is from mythology we learn that Krishna was so good of hand-pounded rice. The legend goes that his best friend Kuchela at his wretched levels of poverty had gone to see him with a few handfuls of aval wrapped in a old piece of cloth.
Krishna, who at that time ruled Mathura and had Lakshmi Devi(goddess of wealth)as his wife received and entertained his dear old friend with love and affection. When Kuchela hesitantly offered the humble rice flakes, Krishna took three handfuls and ate them. With these three handfuls of rice flakes, he bestowed riches upon his poor friend and family that they never had a hungry moment thereafter.
This is the same reason aval is offered… To receive blessings of prosperity and love of Krishna.
Here are a few ways you can please this ever-smiling, flute loving god of the masses.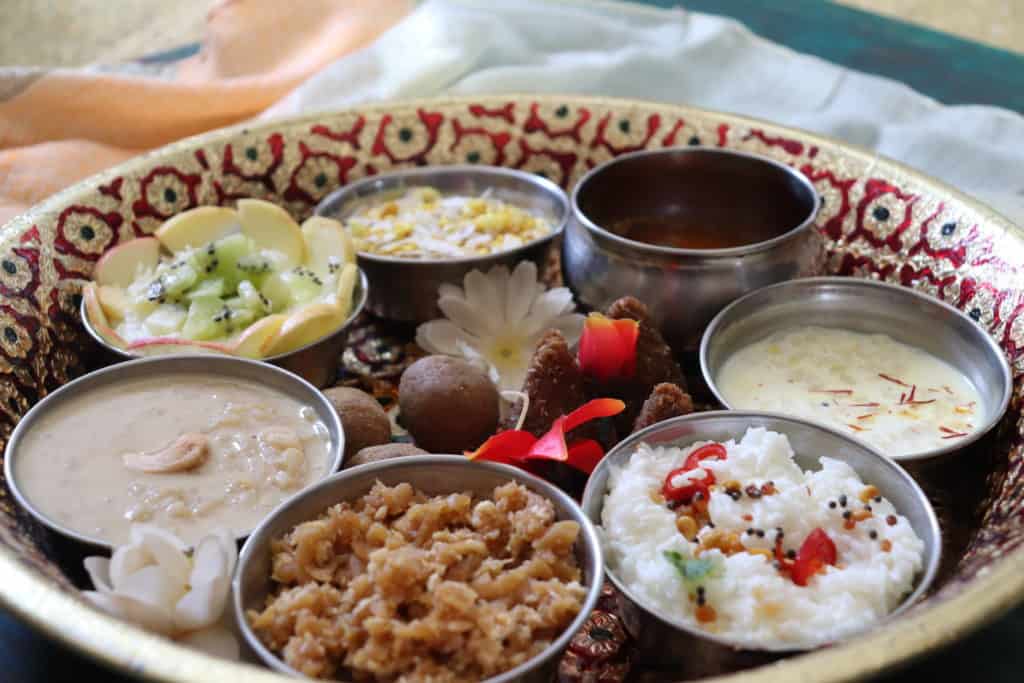 In this platter is many of the recipes which are added below. The platter holds Aval nanachathu, aval payasam, dahi chura, avalakki mixture, panakam, doodh pauva, gopalkala, dates and poha ladoo and aval kozhakattai. Check out the recipe links below for the details.
Aval nanachathu or vella aval
An easy recipe for jaggery sweetened rice flakes with fresh coconut pounded in…
Gopal Kala or Dahi poha
A simple delicious combination of yoghurt soaked and tempered rice flakes on a savoury note.
Doodh pavva or Paal aval
A quick version of kheer, with hand-pounded rice flakes soaked in warm milk and topped with jaggery syrup.
No sugar added dates and Poha ladoo
For that little Krishna, a sweet treat with minimal additives and sweet is an absolute beloved. So here is a family favourite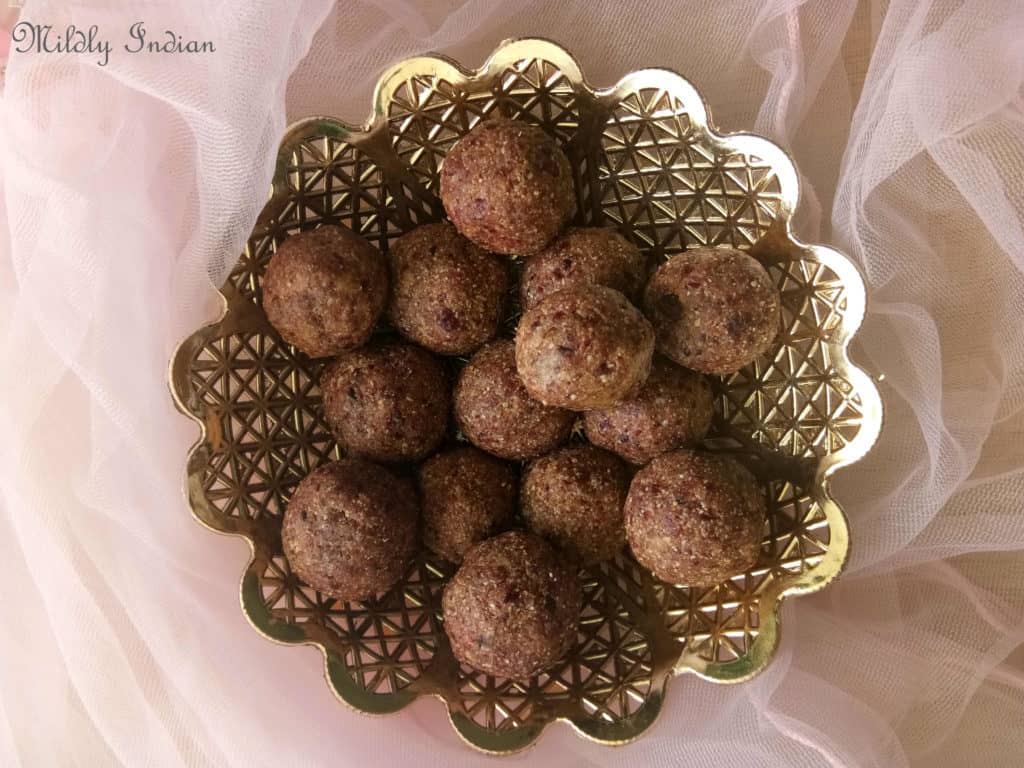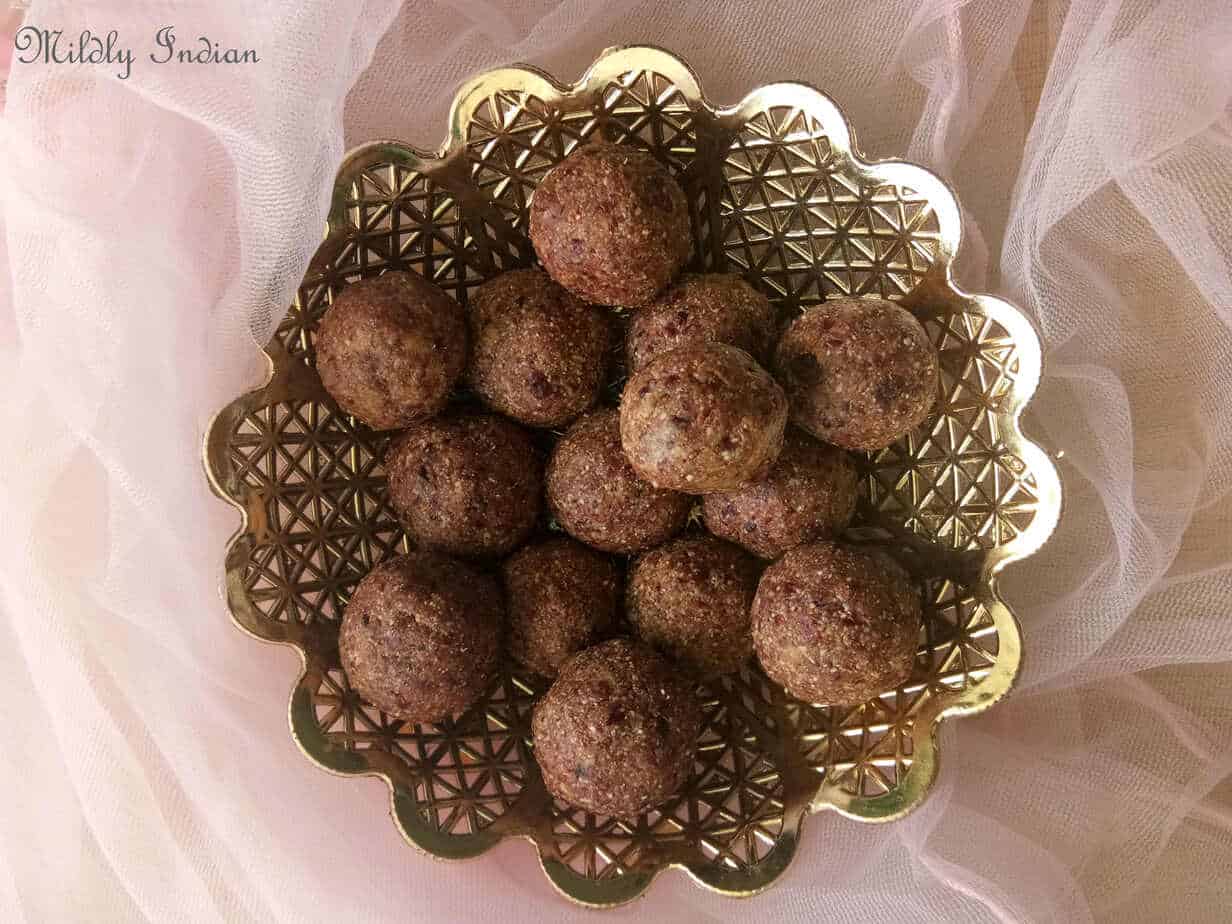 Dahi Chura or fruity riceflakes pudding in yogurt
Fruit salad style rice flakes made even more delicious with yoghurt sauce.
Jolada avalakki mixture or chiwda
A spicy fix for all the sweetness loaded with nuts is made in a low oil version. Similarly, make the same with rice flakes.
Inipu aval kozhakattai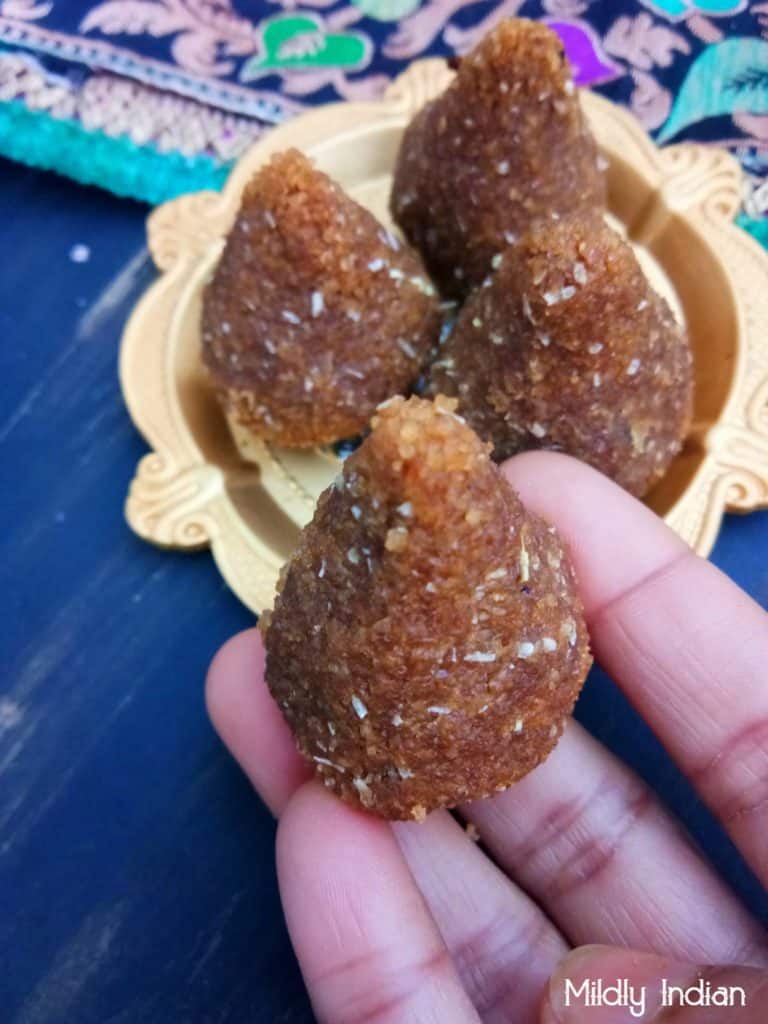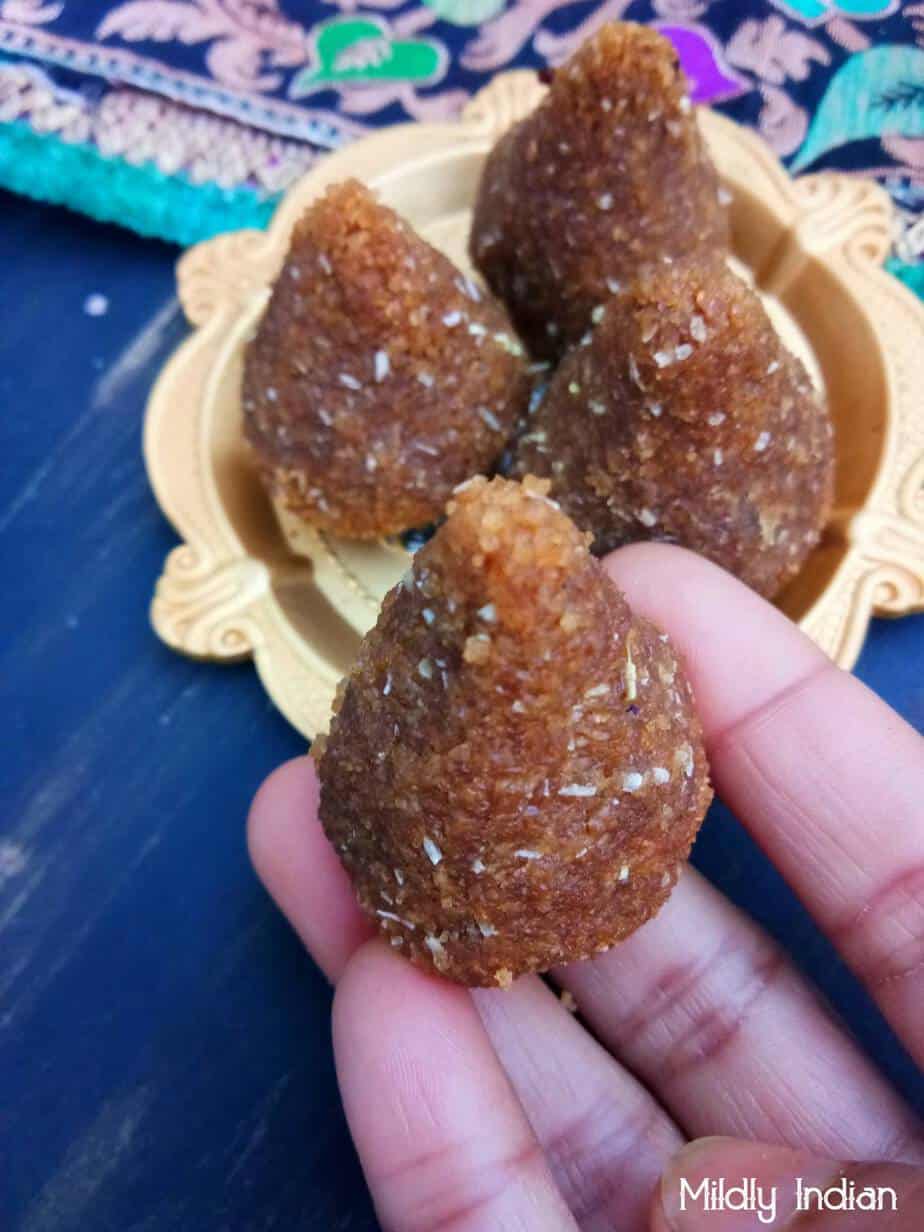 The steamed aval dumplings made with the deep dark jaggery is of our favorite dessert treats. We love this coconut laced little pyramids of sweetness hope you like it too. 
Inippu Aval Kozhakattai – Sweet riceflakes dumpling
Aval payasam
This is the last of the treats on my platter. this last one is the best, it is quick 10 minute prep for the best kheer dessert. Kheer or payasam is a treat we need to celebrate with. Hope you enjoy it too.
Aval Payasam – Rice flakes in coconut milk dessert
More treats
In addition to these, you can make any number of treats for Janmashtami
Here are some  more I plan to do
What are your favourites for this  Janmashtami festival day?
Don't miss to update us as we all learn from each other.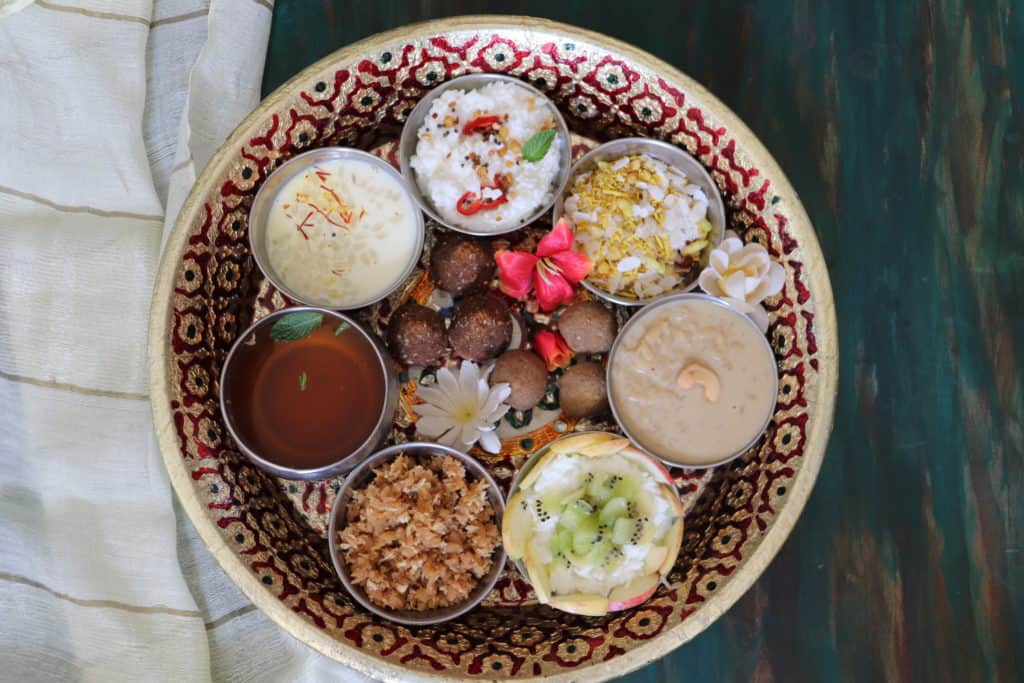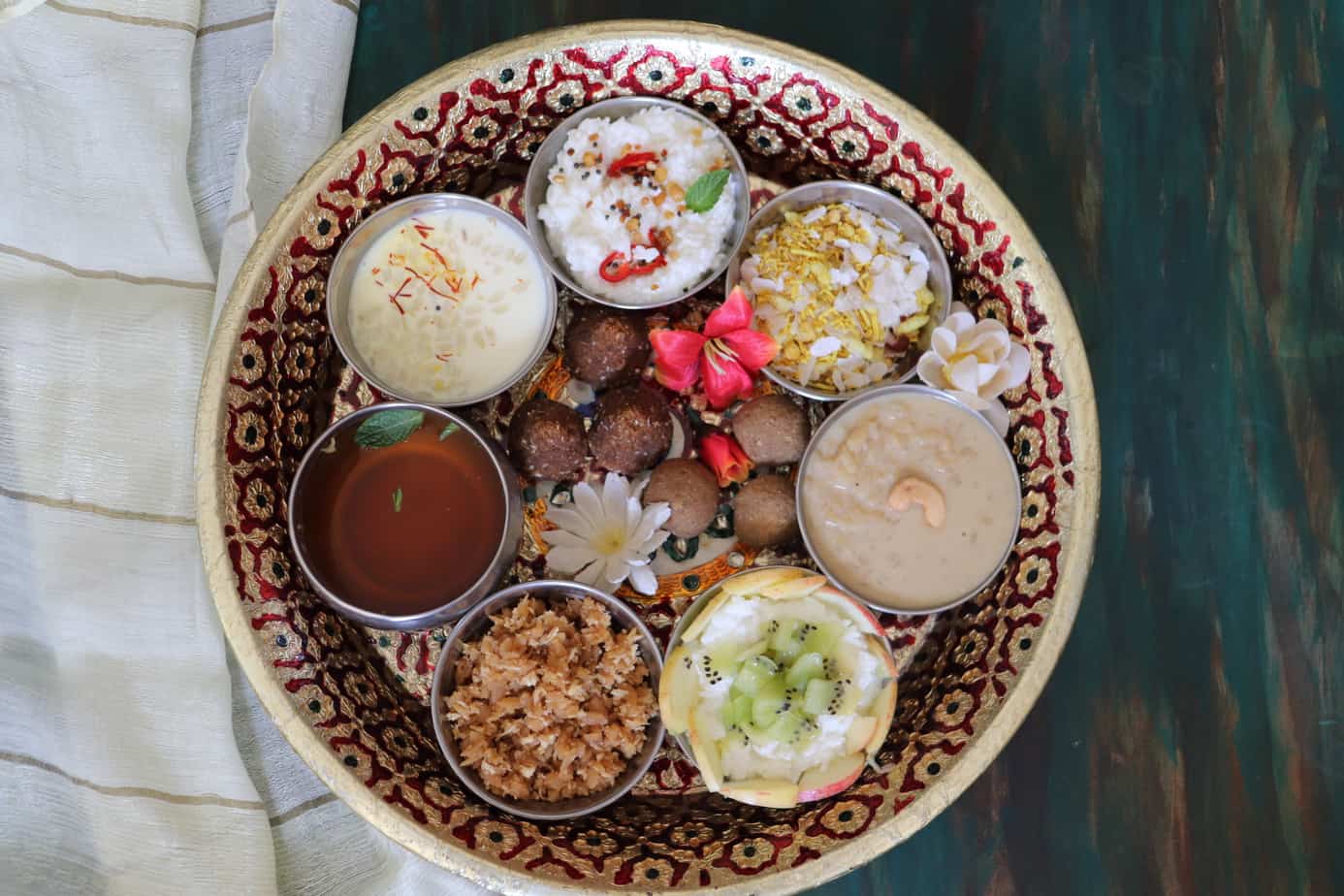 Rice flakes recipes for Janmashtami