Pongal is that Indian staple that comes in handy during busy days and festivals. The savoury venpongal makes it to dinner much more on colder nights as it is the quickest, zero thought-provoking one-pot Indian vegetarian meal to put together. However, depending on the degree of tiredness, leftover pongal is common. However overnight this Pongal hardens and loses the soft consistency! No one really likes it anymore.
To make this more palatable, I refurbish this in a few different ways. The most popular ofcourse is the Pongal vadais. Though these are the preferred form,  these are not perfect for the morning runs that actually use the leftover pongal in the lunchbox. So here is a simpler easier idea, pongal cutlets. 
Which type of pongal is good for pongal cutlets?
The common pongal varieties are the ones where rice and split green gram are cooked together. This will become thick and lumpy upon becoming cold so it is perfect for that soft centred cutlets. However, I love the crispy exterior that the millet-based pongals create. In short, as long as long are you are able to hold and shape the pongal it will not fall apart as a cutlet. If you are using refrigerated pongal, let it come to room temperature before you shape them. However, the sweet pongals and paal pongal is  not suitable for this recipe.
Gather the ingredients for this rice and lentil cutlets
Leftover pongal- as discussed above any type of leftover pongal that has solidified will work for this recipe. Make sure they are at room temperature before adding the other ingredients and shaping them.
Podis- I find using the different lentil spice mixes gives variety to the pongal. This also slightly alters the flavour of classic pongal making it tastier. Usually, I add dhania podi to the mix. The podi also helps to thicken the mix and therefore the cutlet will not fall apart. The other podis that I have used are sundal podi, vepadu masala. Each of these masala mixes creates a new flavour
Herbs- the pongal can be lightened up with some of your favourite herbs or some spinach chopped in. This provides a good variety. You can also chop in some spinach onions to the mix if you like.
Ghee- since the pongal is already tempered with ghee, keeping the same flavour profile, is ideal. I love to roast the cutlets in just enough ghee that they are perfectly golden and absorbed well.
Now you have all these ready let's get to making some rice and lentil cutlets.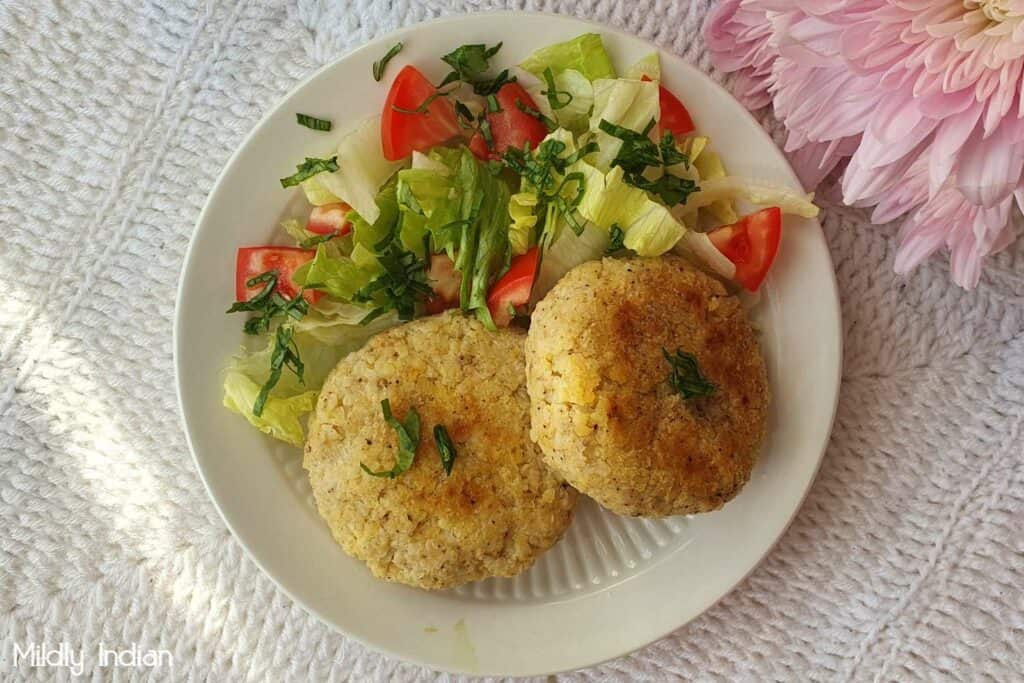 Leftover pongal cutlets
Ingredients
2

cups

pongal

leftover

1/4

tsp

Dhania podi.

optional

2

tbsp

ghee
Instructions
Bring the leftover pongal to room temperature.

Add to the mixing bowl and add the masala powder, herbs etc and mix well.

Scoop up about half a cup of this mix and shape into a round disc. you can adjust the quantity of the pongal to suit your hands.

Bring the pan to medium heat and brush a bit of ghee on the pan.

Add the pongal cutlets and roast till they come off the pan easily.

Add a touch of ghee on top and flip it over to cook the other side.

Once both sides are golden, remove and place on a plate.

Repeat with the other cutlets, do not overcrowd the pan.

Serve the cutlets warm with serving ideas as given below.
Notes
Managing the pongal to shape it
If the pongal is too soft, you will have to dust your hands with some rice flour or cornflour to get it to shape.You can also knead in a bit of the roasted rice flour if you want it to hold together. 
What if I have no pongal?
These recipes work well with any cooked grain. So leftover rice, kichadi, millets, broken wheat or quinoa can be utilised in the same manner. Depending on the herbs you have or spices you can create variations to make these cutlets.
Serving suggestions with these cutlets
Salad-  make your lunch more exciting by adding some salad to the side of these pongal cutlets. Choose a light and crunchy salad like a basic cucumber salad or shredded lettuce salad.
Dips – a small portion of mint yogurt or spicy tomato will be lovely to have. You can repurpose the coconut chutney too.
Curry- have some leftover curry too? Use them up to dunk in your cutlets. Try some spicy vindaloo,  channa masala or madras curry to pair with these cutlets.
Other ideas with leftovers.
Other than the pongal vadai we have a few good ideas that will make your lunch and dinner better.
Flatbreads, chappatis or tortillas find their sanctuary in my house till they get reused as vaghreli roti. It is easy filling and tastier than the flatbread deal which agrees with all at home.
Reuse the leftover rice as pakoras for snack time with some spinach or moringa, try this recipe link -Rice pakoras. Alternatively, you can keep the time as sunrise fryums to use later. Fry up some during snack time or with lunch.
Being that idly loving mum, it is not unusual for us to have extra idlies. In a previous blog post we explored 3 ways to favour idly upma, try one or try all.
The powdery leftover part of granola doesn't go to waste but rather in snack boxes. Try out our granola cookies to make that change
Curry buns stuff the thicker curries into slider buns and are that delicious curry bun and see how easily they disappear
Connect with me
If the quirky ideas to repurpose some meals that you have made are useful let us know in your comments. If you have other ones that come in handy let us also try them.
Subscribe to our content and keep visiting us often.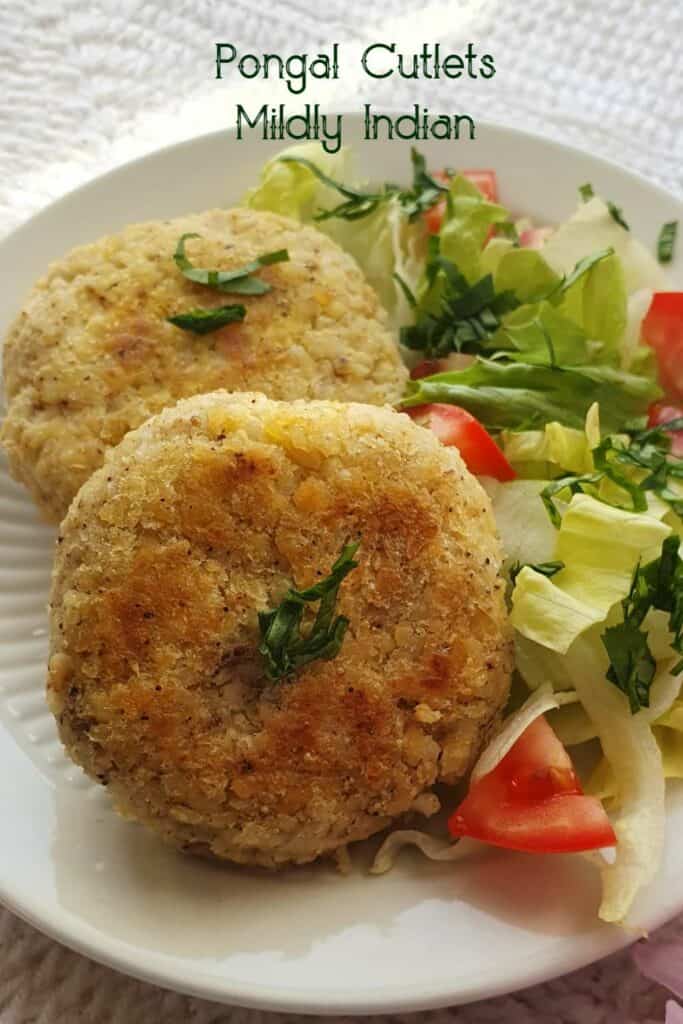 Take care, see you in the next post.